Back /
View More Articles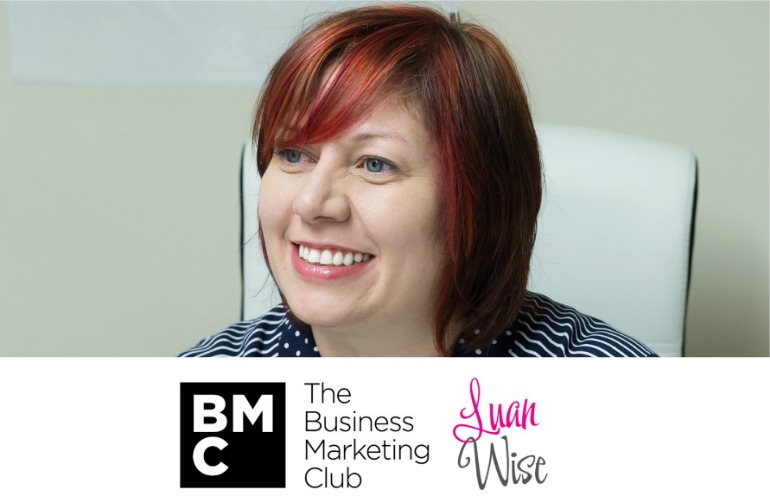 Breakfast networking events – Business Marketing Club Bristol hosted by Luan Wise
Social Squad
Origin Workspace
31st Jul 2018
There are plenty of Bristol-based breakfast networking events to choose from if you're an early riser like us. This month, as well as our usual Workout + Network event, we attended the Business Marketing Club breakfast meet-up, hosted by Luan Wise at Foot Anstey LLP.
Luan works with businesses of all sizes, coaching them on the benefits of LinkedIn and helping them to get their staff using LinkedIn as a business marketing tool.
She started the workshop by highlighting that employees have 10 times more first-degree connections than their company has followers, so it pays to encourage them to post about their work. But how can small businesses set an employee advocacy programme up and make it a success?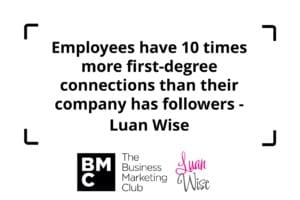 "One of the main things I remind people is that trust grows from authenticity – people want to see humans, not organisations," says Luan. And this is the ethos that should be behind any employee advocacy scheme – enabling your staff to create a buzz about your business can be more powerful than any message posted from your company account.
What's in it for your company?
Time is often tight when you're running a small business, so you need to know the benefits of adding more to your team's to-do list. First, find the incentive to get started. That way, your whole team can see why it's worth getting involved. There are so many good reasons to get staff posting on LinkedIn according to Luan, here are her reasons for launching an employee advocacy programme:
Brand awareness– Employees have 10 times more first-degree connections than their company has followers.
Content engagement– LinkedIn says the click-through rate is two times higher when content is shared by employees.
Recruitment– companies with socially engaged employees are 58% more likely to attract top talent.
And of course, it will benefit each individual too. They will get to grow their connections, raise their professional profile and learn and develop their own knowledge base through being active on this channel.
And five steps on how to get started:
Stepping into the world of staff posting on social media can be daunting, so break it down into this five-step process to make sure you've got everything covered.
Start with the leadership team
Find the right employees– Look for people who are keen to get involved and are positive about the company's mission
Sell the benefits– Outline the reasons why it will be great for employees to get involved.
Make it easy– However keen people are, they also have their day jobs to do – so make it easy for them to be involved.
Stay involved– It's important to give initial training to help the team with content ideas, as well as guidance on what's acceptable to post and tone and style
If you want more tips on how to encourage employees to use social media as brand ambassadors, Luan runs regular training workshops and seminars.
The breakfast networking event passed so quickly, that we barely had a chance to go in for a second helping of pastries. As well as meeting some really creative marketers we have taken away some key tips on growing brand advocates.
If you enjoyed our review of the Business Marketing Club breakfast event, we also got curious about how Bristol businesses will be sourcing talent in 10 years and attended the Future of Work event hosted by Phillipa Hayes.