Back /
View More Articles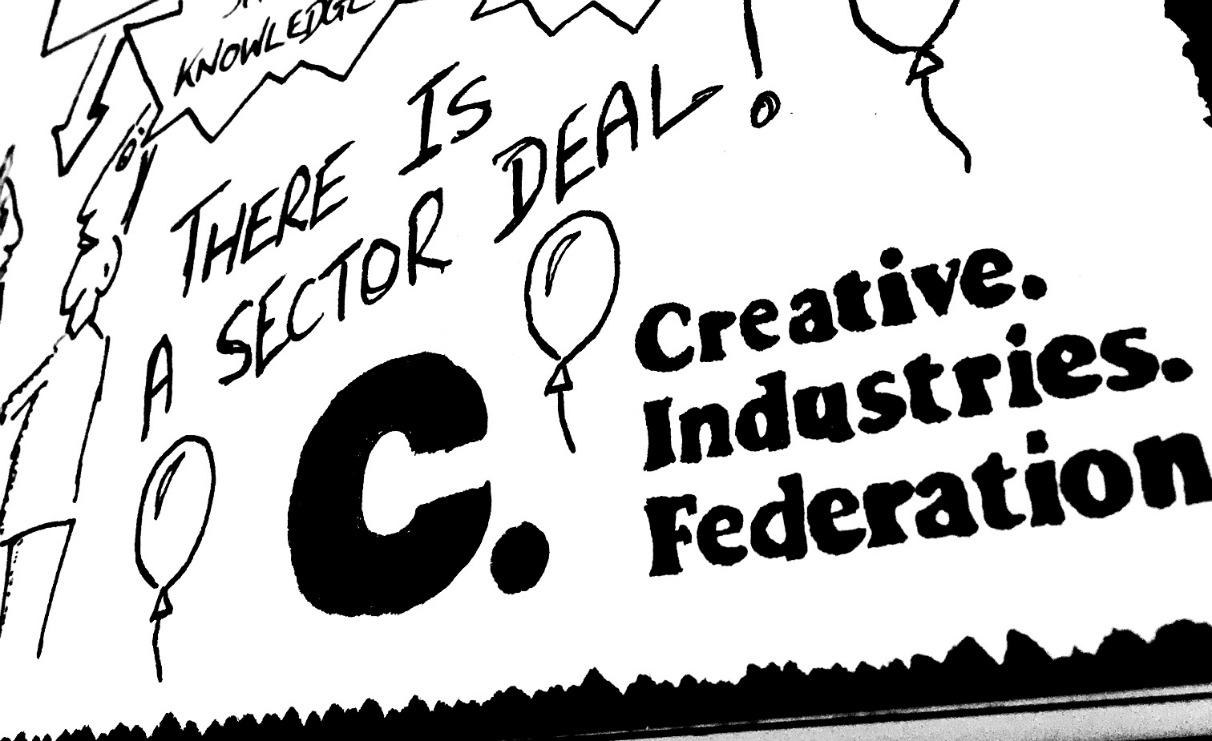 How creative businesses in Bristol are creating their place in the world
Social Squad
Origin Workspace
26th Jul 2018
We were really excited to attend this event at one of Bristol's most creative landmarks, the Arnolfini. The creative cluster is booming in Bristol, from digital agencies to world renowned animation studios, so this event was a great opportunity for us to find out how local creative businesses in Bristol can find their voice on a national, if not global, stage.
With new government policy changes and initiatives, it was fitting for this event to be hosted by Sir Peter Bazalgette, former chairman of the Arts Council and current chairman of ITV. In his introductory speech, Sir Peter talked about the importance of the creative industry in Bristol and how it must push forward, collaborate and find its niche.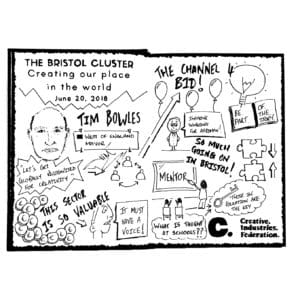 Local creative businesses will be happy to know that the Government has recently launched a new initiative as part of its Industrial Strategy, to unlock funds for creative sectors looking to scale-up and compete internationally.  Sir Peter also touched on the cultural benefits of tax credits and ways the career programme he is working on will encourage the Treasury to provide funding for the creative sector to grow.
While the new deal for the creative clusters announced by the Government was not fully discussed, it was highlighted that local creative businesses should be looking for more ways to collaborate and he hopes in a few years creative briefs will be more evenly spread around the UK, rather than focused solely on London.
In the second part of the event, Tim Bowles the mayor of the West of England outlined his plans for Bristol to become globally recognised for its creativity.
He reminded guests how far the city has come with the likes of Aardman Animation and more recently the Channel 4 bid putting creative Bristol at the forefront of people's minds. To ensure the creative sector stays at the top, education and mentoring is key to Bristol's success.
The event drew to a close with Tim calling for all those attending to create more opportunities for young people in the creative sector and to become part of Bristol's success story as a creative force on the global stage.
The event was hosted during our summer business orienteering event, so Liam from our social squad attended the event and you can watch him sketching in action below.
Have you been to any cool business events around Bristol? Have you seen any new creative businesses or projects? If you see one of our social squad at any of the events around Bristol, make sure to come and say hi!