Back /
View More Articles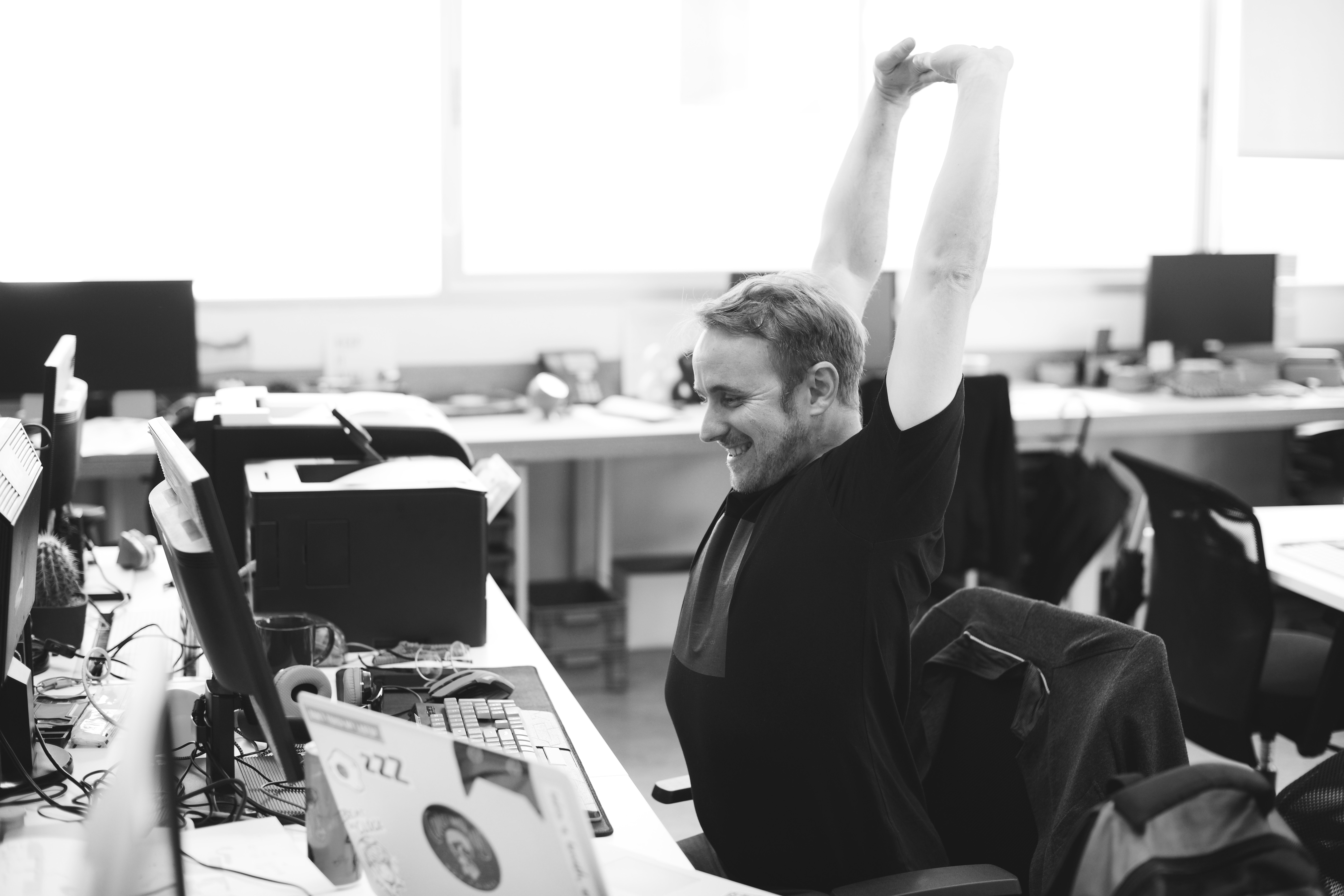 How an open plan office space can make staff fitter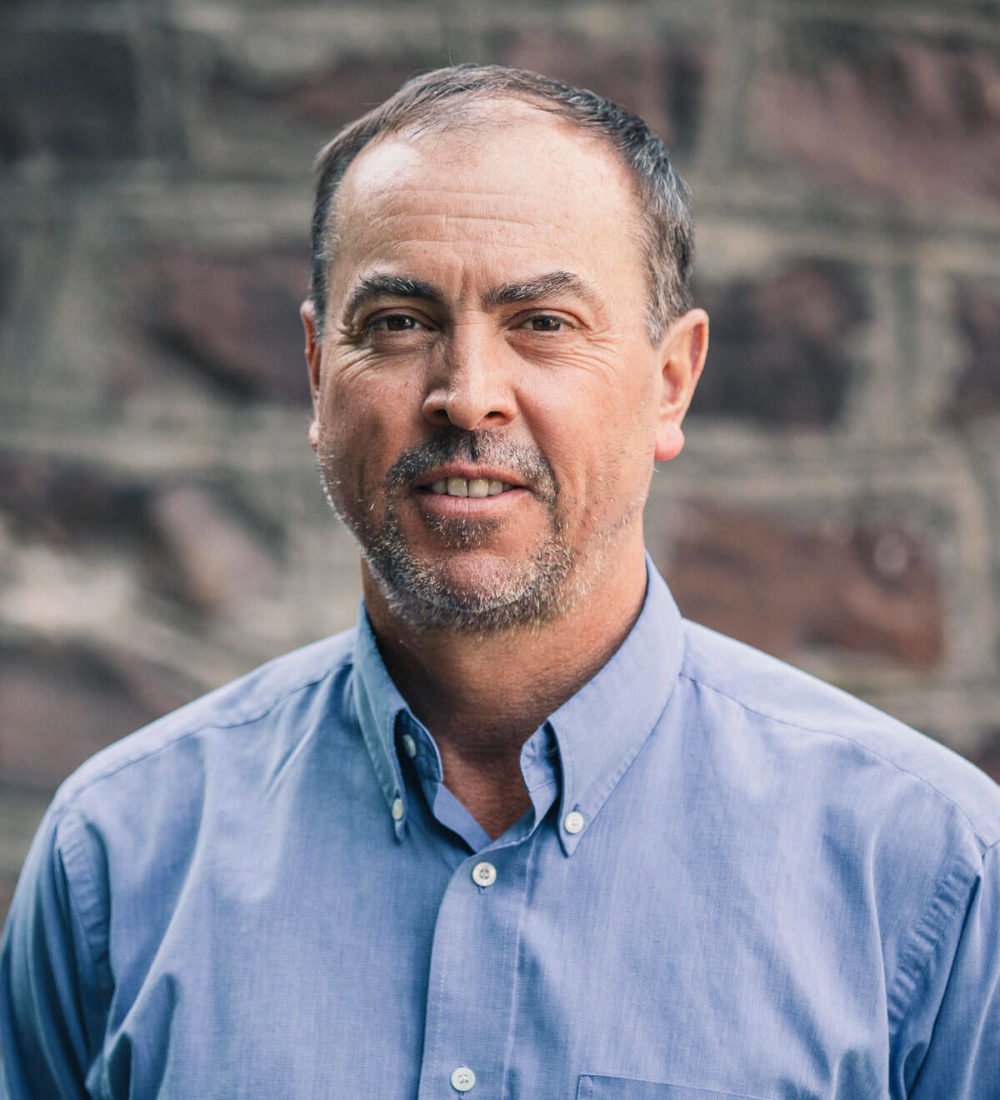 Rob Hingston
Head of Origin
24th Sep 2018
We've all read those news stories about poor working environments making employees ill. But on a more positive note, a recent study has highlighted that an open plan office space can actually improve the health and wellbeing of staff.
The study conducted in the US by the Occupational and Environmental Medicine Journal found that those who work in open plan offices clock up 20 per cent more physical activity than workers in cubicles and 32 per cent more than those in offices.
As a flexible office space provider we've long been convinced of the health-promoting benefits that an open plan working environment brings. Here's just some of the ways using Origin Workspace can help you improve your staff's fitness levels:
Dynamic workstations
Employees no longer need to be desk-bound to get work done. Many businesses are reinventing workstations to make them more dynamic and encourage employees to move around more. We see companies providing sit-stand desks, kneeling chairs, gym balls and other ergonomic office furniture and equipment to promote good posture and help those with existing physical conditions.
Business on the move
It's important to encourage your employees to keep as active as possible during the working day. Here at Origin Workspace some of our members have on-the-go meetings, brainstorm ideas or have their weekly catch ups while walking around Brandon Hill. We also encourage all members who are interested in networking to join us for our monthly Workout + Network sessions. They are great fun, help you get fitter and provide a unique solution to fitting networking and physical activity into your busy day.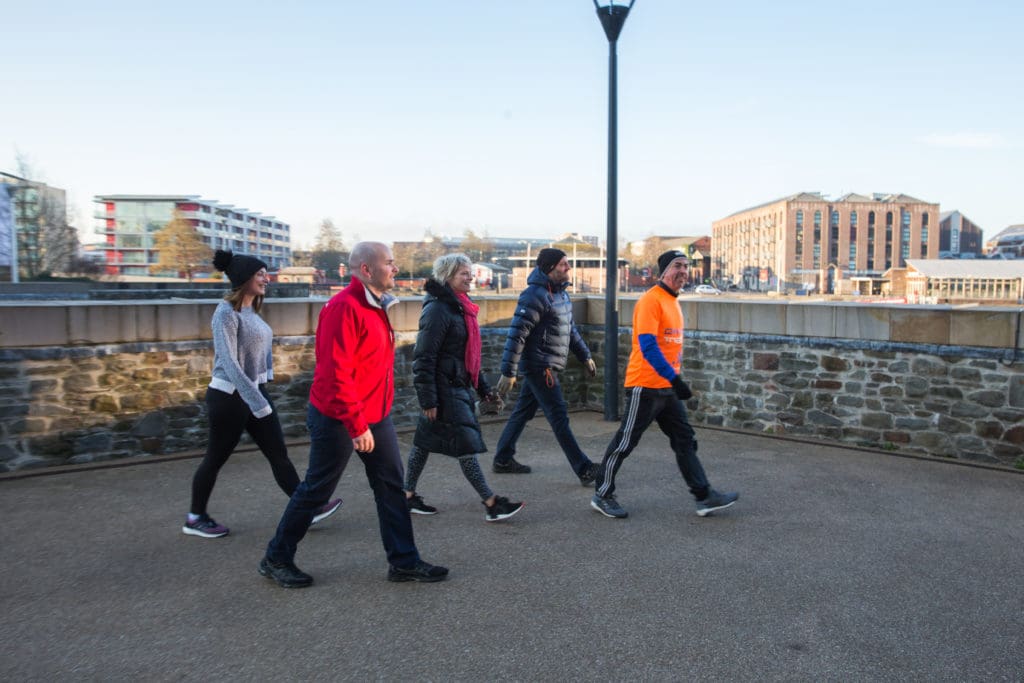 Reduce tech to increase activity
One of the findings from the report was that the level of activity improves in open plan offices because colleagues no longer rely on tech to communicate with each other. Instead, employees get off their chairs, out of their workstations and visit colleagues in person to discuss work matters in person. Communal areas also encourage staff to get up and move around rather than chatting to colleagues on their devices.
Active mindset
It's so much easier in an open plan office to encourage employees to have a more active mindset. With temperatures starting to drop as autumn approaches, people don't want to get out and about and prefer to eat their lunch at their desks. A lunchtime running group, charity fitness challenge or even just a brisk lunch time walk can help employees stay active.
You are what you eat
We know investing in staff wellbeing can be difficult, especially with so many other operational costs to keep track of, but one low cost option is to provide healthy food incentives.  Studies have shown that if companies put on a healthy breakfast every Friday, staff tend to come to work 10-20mins to work early. Healthy snack options such as providing a fruit bowl are fairly low cost and can boost staff productivity.

Let us know how you are using your open place office space to encourage staff to get active during the working day.