Back /
View More Articles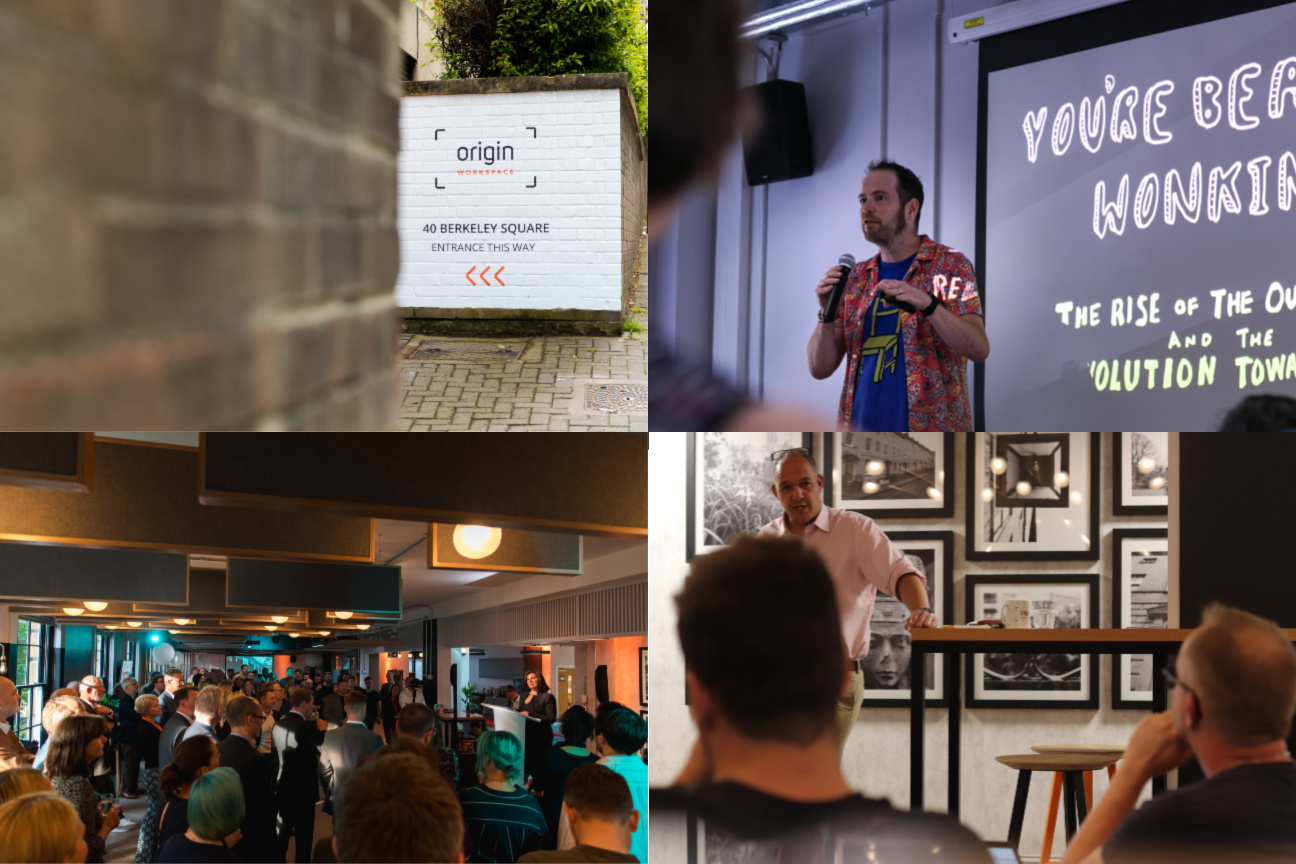 The amazing business events we hosted over the summer at Origin Workspace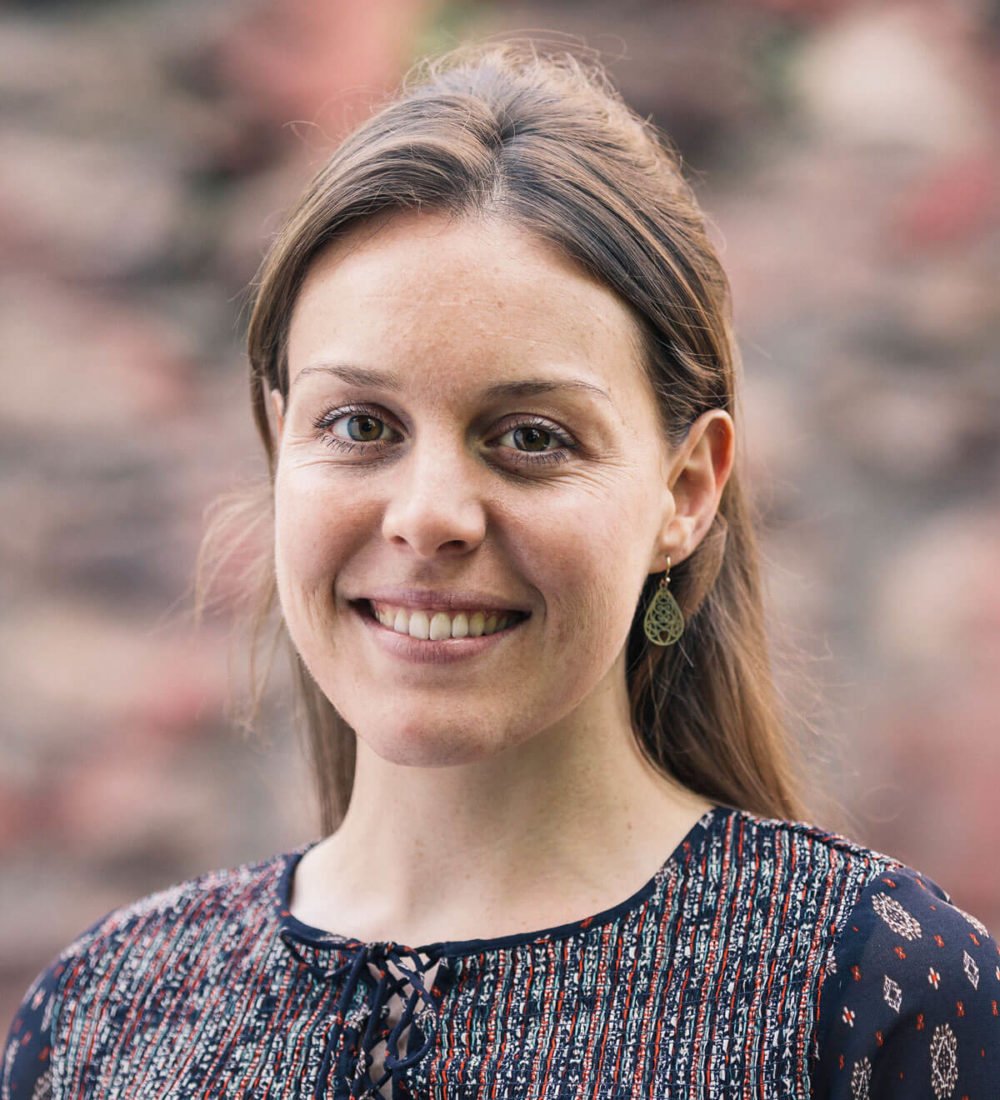 Joanne Lunt
Community Host
2nd Sep 2019
Helping people to connect and collaborate is central to everything we do at Origin Workspace, which is why we invest so much time curating a unique and inspiring collection of business events.
We've had a busy summer programme, which really reflects the breadth of events we offer, starting with Social Media Week Bristol in June. Origin Workspace hosted many talks and seminars for businesses, social media and marketing professionals, as well as the closing party, which caused a real buzz in our evening lounge space.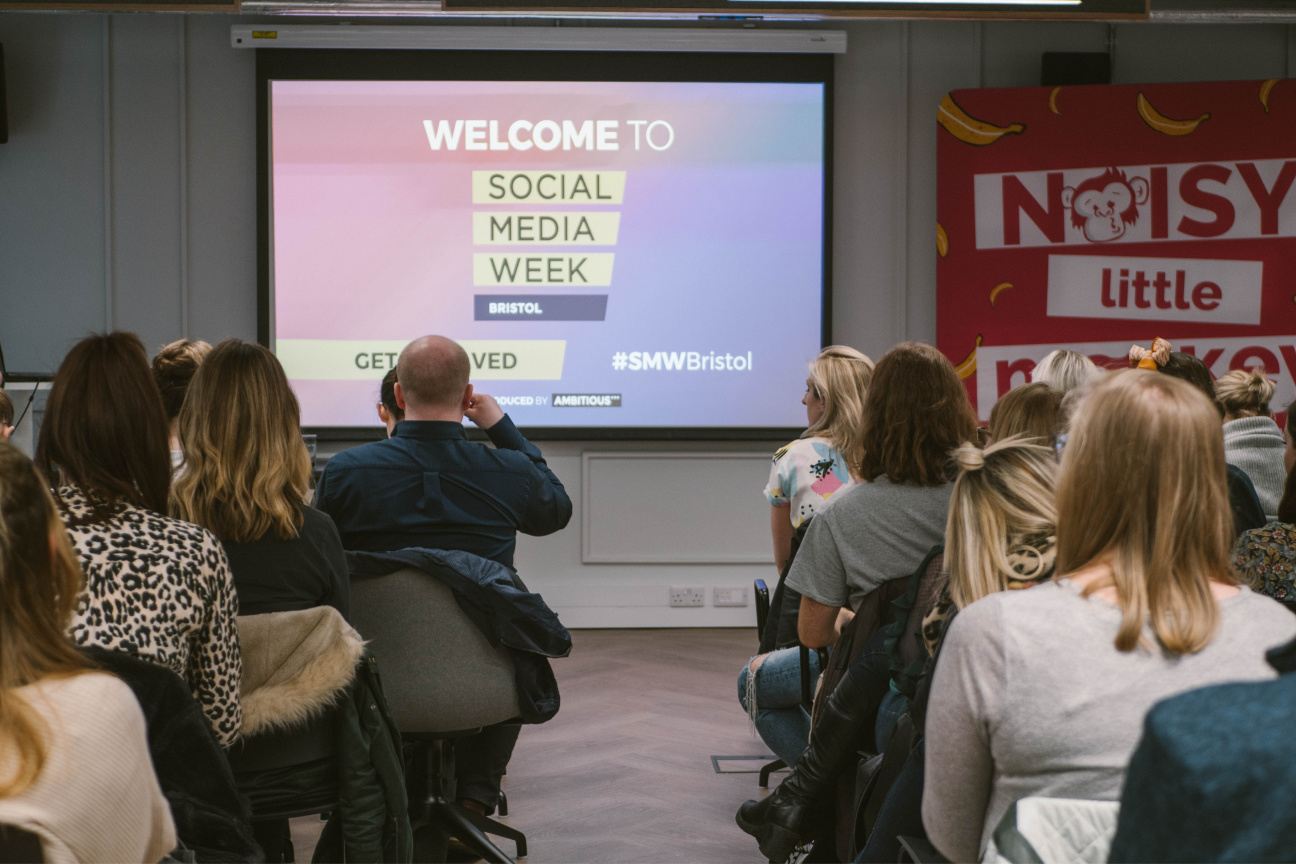 In July we curated our second hugely popular Business Orienteering event. The event combined socialising and networking at various locations in central Bristol, which teams worked their way around – it's a novel way to wander around the city, meet new people and hear from some of Bristol's most exciting new business startups.
The evening showcased our second cohort of entrepreneurs on the Origin Startup scheme, with a different company presenting in each venue, including King's Coffee, Gympanzees, Engagement Cam and All About the Cooks.
A huge thank you to our sponsors and Origin Startups for getting involved in our annual Business Orienteering event this evening! 🥂

Sponsors: @SolicitorsCook @j4projects @Ambitiouspr @blackstarsols @Fulkersuk pic.twitter.com/KPDfU60q0q

— Origin Workspace (@OriginWorkspace) June 26, 2019
We are big fans of Bristol Media, so were excited to welcome Steve Chapman for a keynote talk all about being weird and wonderful, which also took place in July. The talk was entitled, 'You're Beautiful Wonkiness: The rise of the outsider and the revolution towards non-sense' and we enjoyed hearing Steve's fresh take on what makes us uniquely weird and why it can become our creative superpower.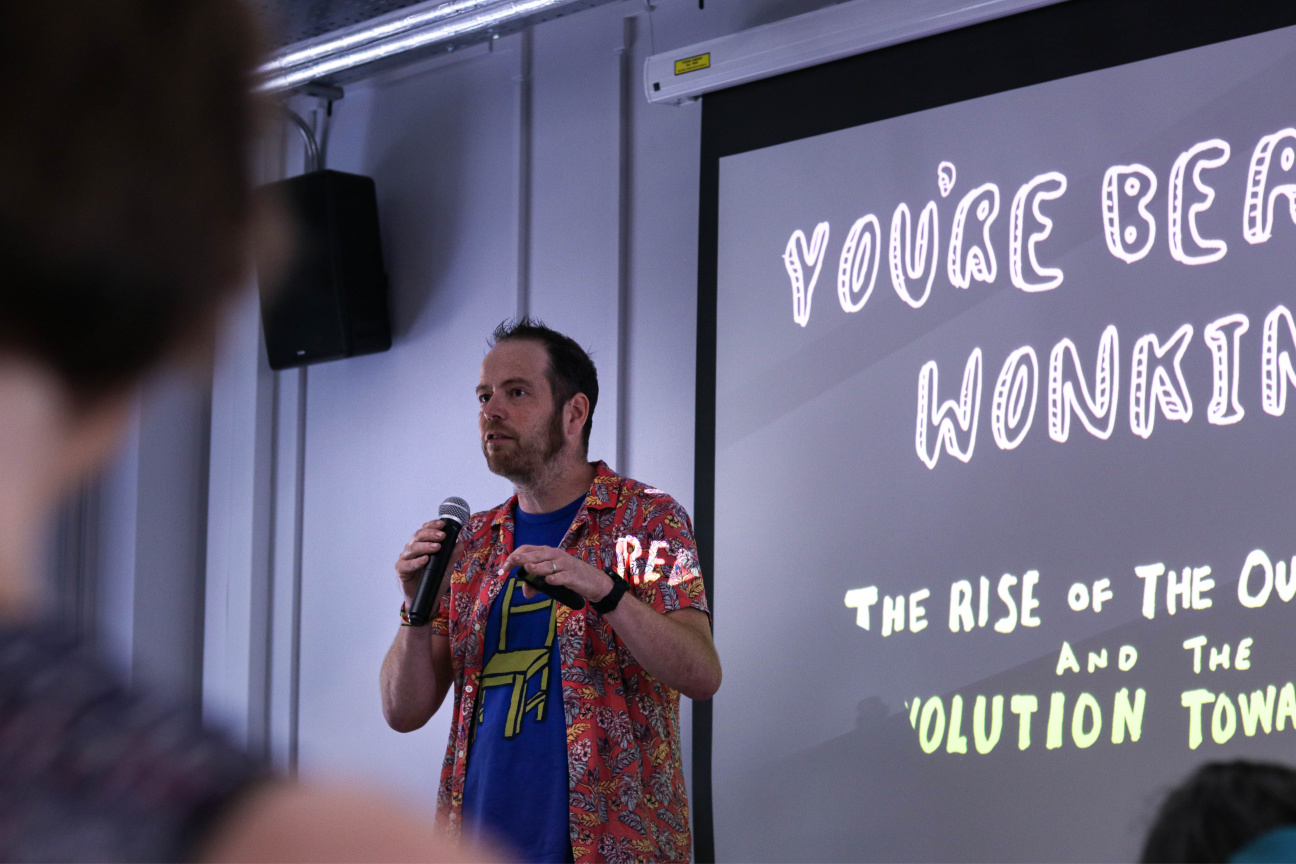 Our regular Workout + Network sessions are designed to help members embed wellness into their day with ease. This summer our early morning yoga sessions have been perfect for making the most of the lighter mornings and starting the working day feeling revitalised and ready to go.
As well as business events, we hosted our regular Workout + Network yoga and Harbourside run on the last Tuesdays of every month throughout summer and regular weekly events to help members network and collaborate.
Business events coming up this autumn
Don't worry if you've missed out on our summer events, there is plenty lined up for autumn – and as usual it's a varied bag, so there's something to appeal to everyone.
If you're an entrepreneur, run a business startup or you're a business professional who can help those just starting out, come along to the Bristol Business Brainstorm. A new regular event for Origin Workspace, this monthly event facilitates brainstorms to help new businesses grow. Find out more in our blog about what to expect at the Bristol Business Brainstorm.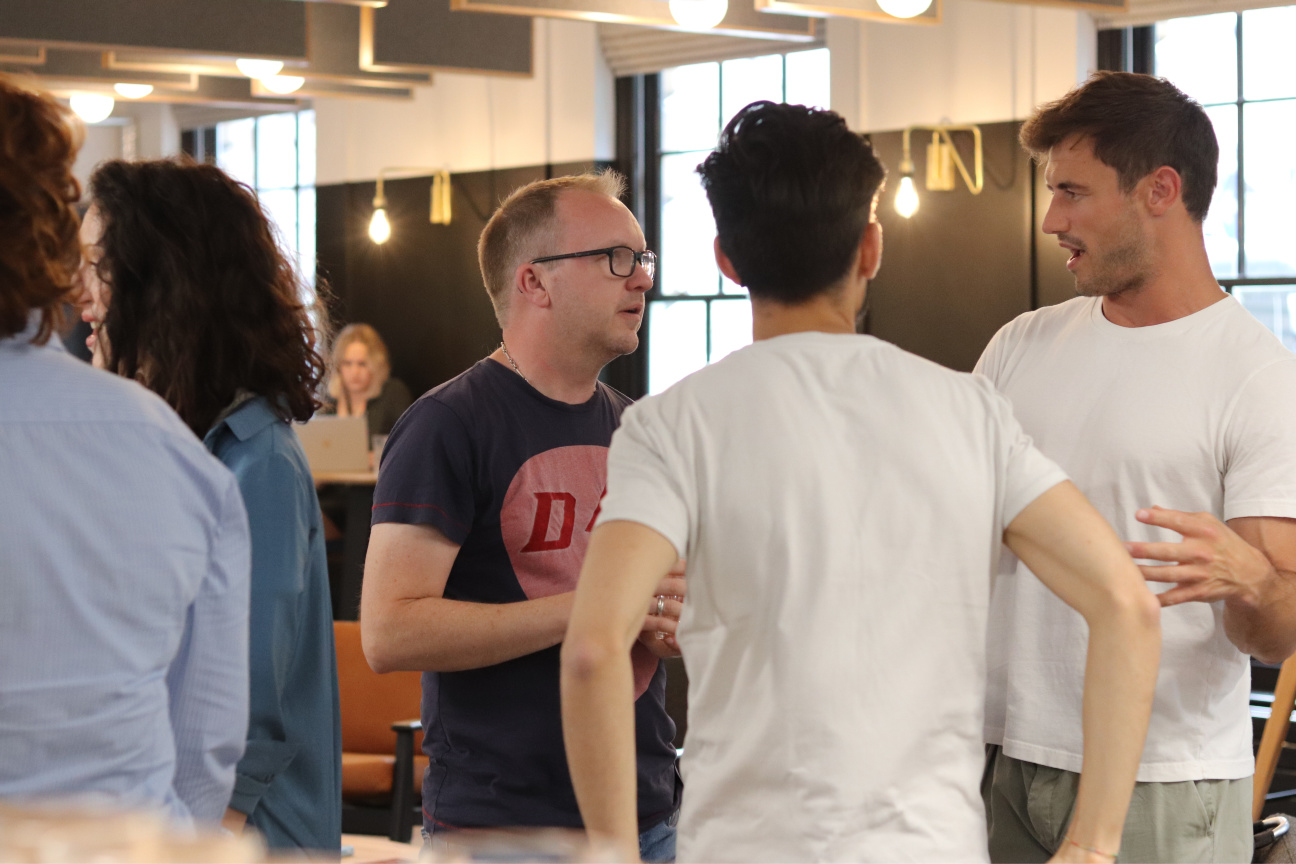 The IPA's evening event on September 18th looks set to be a fun evening of socialising and networking over drinks and food in Origin Workspace's event space. This year's guest speaker is Tom Kay, Founder of B Corp business, Finisterre. Tom will be talking about how he has built a clothing business that is committed to making informed decisions about its impact on the environment and is constantly pushing boundaries to make the best products.
We're excited to hear from the inspiring panel of speakers at 'Paving the way – how women are overcoming the gender pay gap and you can too' on October 14th. If you're working to combat a gender pay gap, you're a leader working hard to empower your team (including the women) to reach the top, or you're unsure how to make the next step in your own career then this session is for you.
This is a unique opportunity to hear from five successful female leaders and their experience of grappling with the same issues, including Origin Workspace's founder Heather Frankham, who went from PE teacher to Executive Chairman of her own business, Lifetime Training which became the UK's number one apprenticeship and skills training provider. Other speakers include Caroline Morris Founder of Wide Eyed Group, Client Engagement and Operations VP for Ascential and Tanya Raynes Non-Executive Chair for Pula Aviation and ex CEO of Centreline.
As ever, we'll be hosting a range of regular morning Workout + Network sessions to help you fit wellness into your day and to get to know your coworkers in a relaxed environment. From our popular harbourside walk, run or jog sessions to boxercise and circuit training, check out our events page to see what's on when.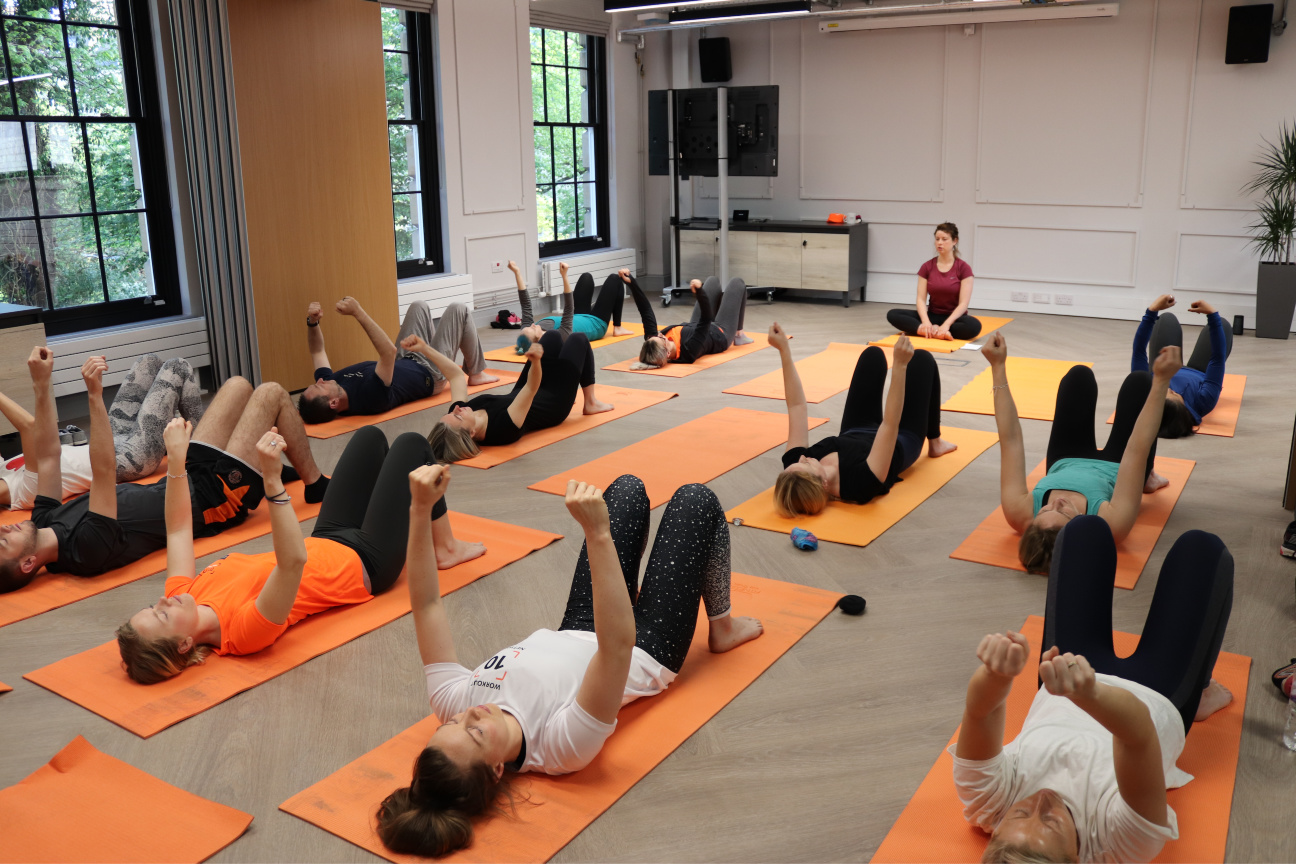 If you are looking for a co-working or flexible working space in Bristol for your business, book a showround today or contact a member of our team to see what a working day looks like at Origin Workspace.