Back /
View More Articles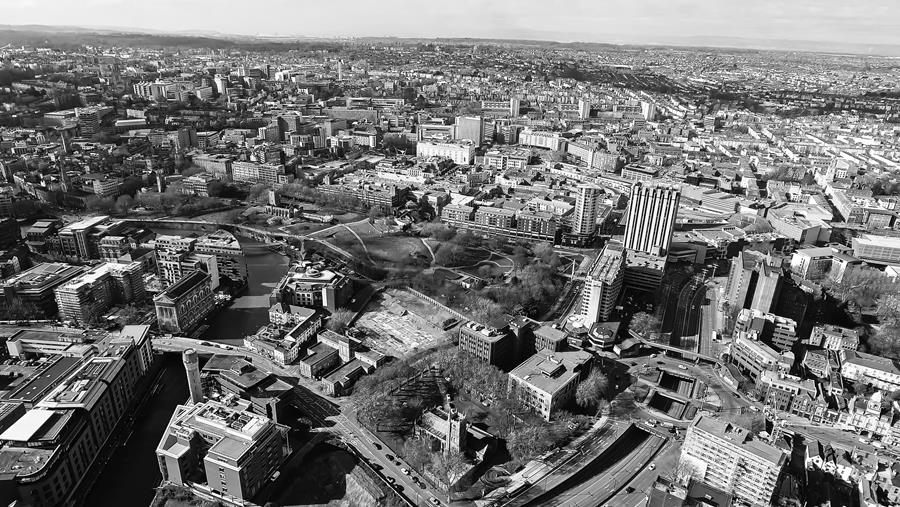 Bristol Property Awards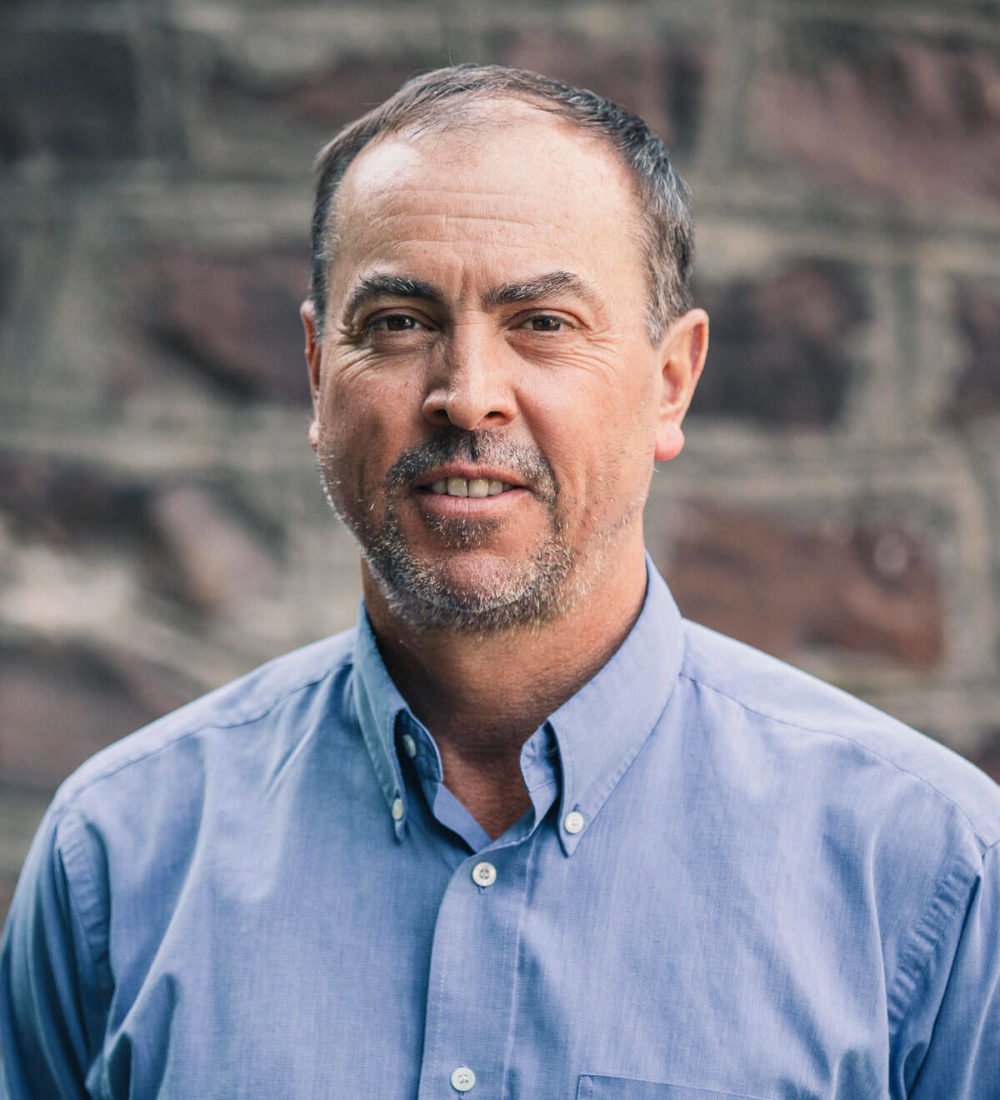 Rob Hingston
Head of Origin
7th May 2019
The Bristol Property Awards provide an opportunity to celebrate the best architectural developments in the thriving hub of the South West. I couldn't be more proud that our new development for Origin Workspace is a finalist in their Transformation category this year.
Hunting down the buildings that have best championed 'innovation, sustainability and demonstrable success in a project where old becomes new', the Transformation category feels like an especially apt fit for Origin, which has involved sensitively evolving a grade two listed building into a dynamic, contemporary hub.
We had an interesting challenge ahead of us when the project began back in September 2017. When the building was originally purchased, a section 73 was made to Bristol City Council to make an amendment to the original planning consent for additional section on the back. This would provide extra space on the roof terrace as well as floor-to-ceiling windows on the south side. Although it was quite a lengthy process working very closely with local residents to get this agreed, it was certainly worth the effort.
We've kept it local
It was also very important to us that Origin Workspace, created to support Bristol businesses, be built by local Bristol companies. Multi award-winning architecture and building consultancy practice AHR was instrumental in helping to get the development off the ground, providing expert architectural insight. Fulfilling another major role in bringing the Origin Workspace vision to life was Studio Cwtch, who were behind all the interior architectural design.
Our Bristolian contractors, Hydrock, were appointed in March 2018 and have provided specialist engineering design consultancy. Fellow Bristol firm 21st CBS has successfully looked after all the electrical rewiring and installations and will oversee maintenance. South West health and safety consultancy Chase Consulting was also appointed to look after all aspects of health and safety and Bristol construction consultancy Fulkers provided its expert building surveying services.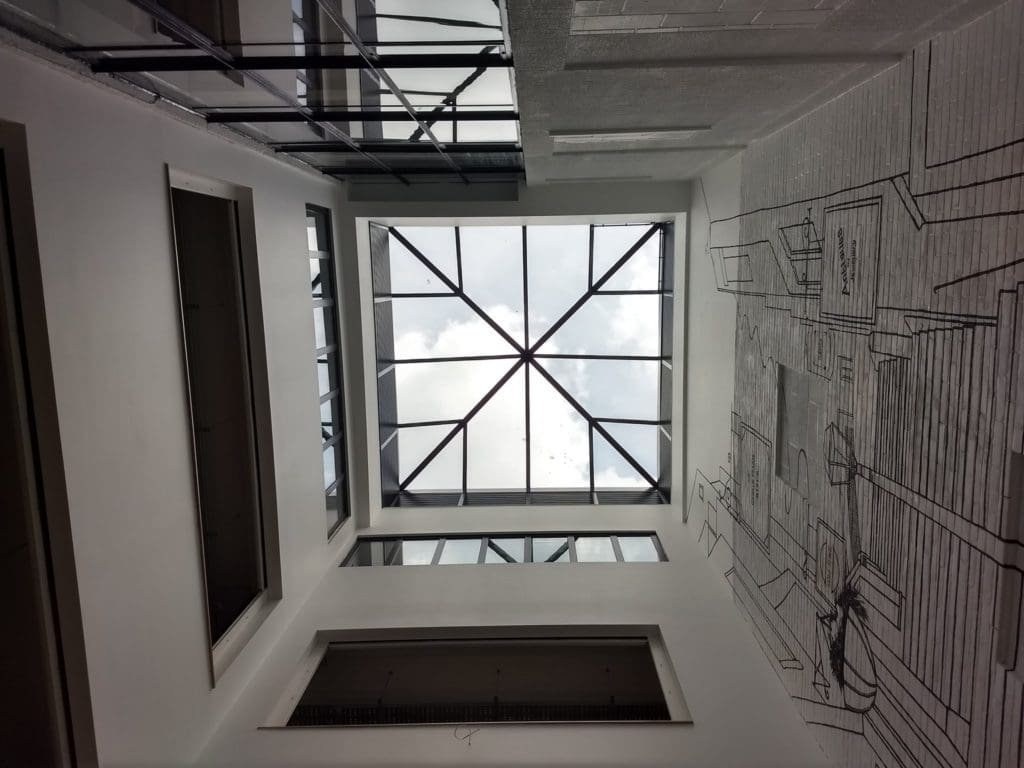 Origin Workspace's Green Credentials
As part of the planning agreement, there was a brief by Bristol City Council to reduce carbon footprint by 20%. By installing solar panels on the roof, Origin Workspace is delighted to have offset in excess of 25% of its carbon footprint.
Originally the building would have been fully air conditioned with heat exchanges down in the basement, which although would have been effective, would have been inefficient. The decision was taken to invest in natural ventilation, with minimal air conditioning in only some areas. Members will also get to open and close their own windows to suit their environment, which is quite rare in terms of office space.
A lot of the project's success is certainly down to J4 Projects, which is managing the development from start to finish, from project kick-off, involving strip-out, refurbishment, roof terrace extension, new curtain walling and full fit-out, right through to occupation.
Building a Community
Phase 1 opened at 80% capacity, creating a new community made up of individuals and businesses that have selected either lounge membership, co-working or private office space. Phase 2 finishes in December, and when complete, Origin Workspace will have over 400 desks.
At the very centre of the ethos is a sense of community, and good communities are built up over time. Origin Workspace is building something that will be here for at least the next 100 years, so the aim was to create something of a legacy with real attention to detail, from the top specification of furniture and fittings throughout, to the breath-taking views from the roof terrace facility.
It means a huge amount to all of us involved with Origin Workspace that the strength and success of our vision has been recognised by the Bristol Property Awards and we are looking forward to celebrating the diverse range of architectural developments breathing new life into our beautiful city.