Back /
View More Articles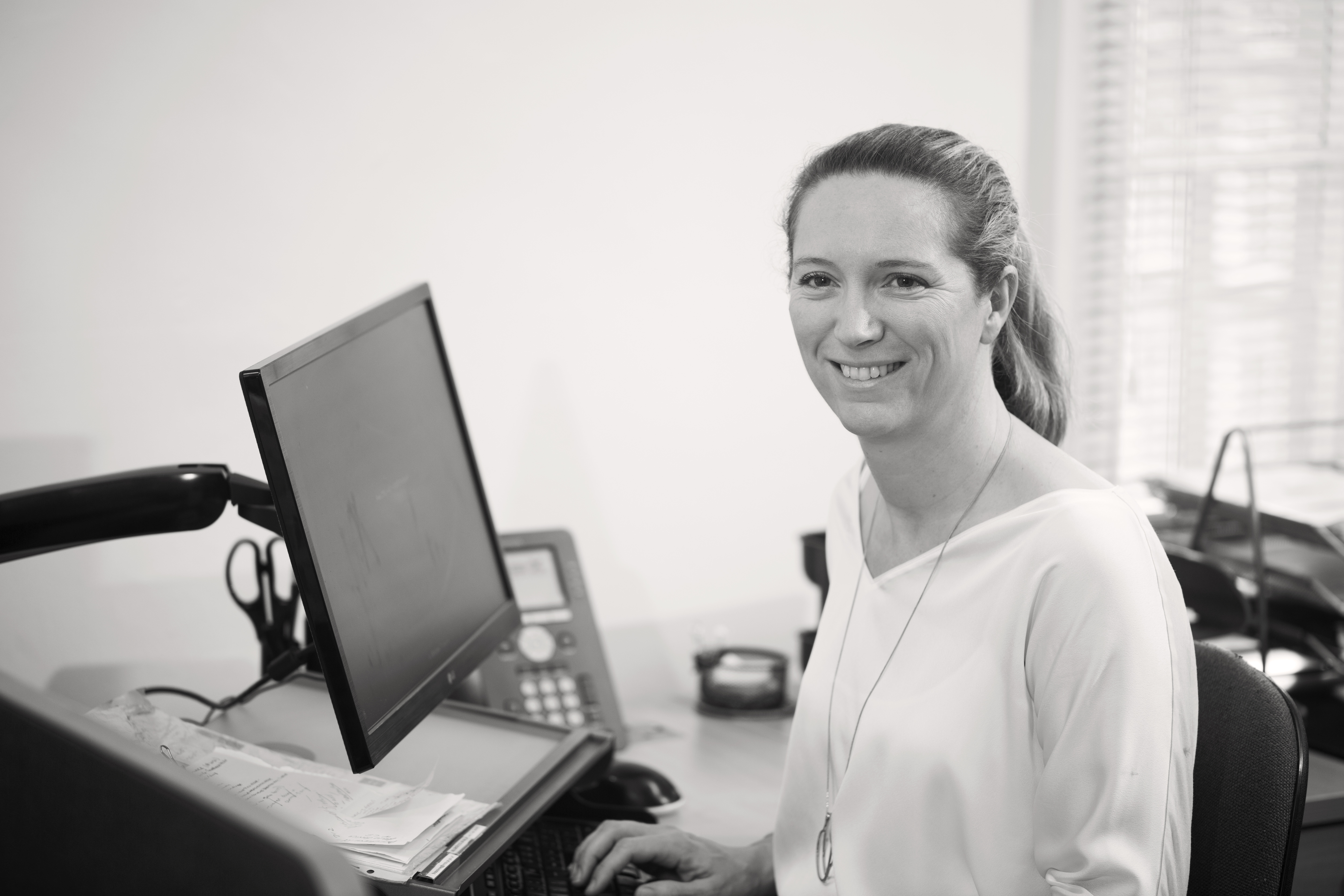 Q+A with Georgina Bryant, Partner at Barcan + Kirby
Social Squad
Origin Workspace
12th Sep 2018
Georgina Bryant is a Partner at Bristol law firm Barcan+Kirby and heads up their commercial department. She specialises in commercial law advising entrepreneurs and business owners on everything from shareholder and partnership agreements, commercial contracts to buying and selling businesses and everything in between.
We managed to grab five minutes with Georgina and asked her to give us the low-down on her role and the legal pitfalls business owners should avoid. Good reading for business owners, aspiring entrepreneurs or those seeking to know more about a local law firm!
What does your day-to-day role involve?
It can be quite varied – I could be on the phone to clients and other lawyers progressing transactions as efficiently as possible or I could have my head stuck in a legal document that I need to prepare or review. My days often involve a fair bit of business development and networking because I'm in the process of building up the corporate and commercial capability for the firm. I sit with my small team in an open plan office, so there is plenty of discussion and knowledge sharing going on as well.
Having moved from Peckham in London only a couple of years' ago, I really enjoy the buzz of Bristol – with the added bonus of being near the water, which is great for the soul.
What types of challenges do businesses come to you for help with?
We help businesses throughout their life cycle. The challenges might be anything from how to set up a company or business (which may just be helping new businesses think through commercial or practical issues, not just legal) or helping them with their standard terms.
A large chunk of our work is assisting people looking to exit a business – which most of the time is on good terms. This can include people looking to sell as part of their retirement plans but we can also provide legal assistance and advice in circumstances where relationships with business partners have broken down. In those situations, we try to find an amicable way through.
What advice would you give to businesses just starting out?
The internet can provide a huge range of advice and information for someone looking to set up a new business and the questions they might have. There's plenty of free resources and support networks that can be incredibly useful. However, be very wary of using legal documents that you find online or have been given to you because they are 'similar'. Above all, resist the temptation to proceed with nothing in place because you have a good relationship with someone. I have seen too many times how this can go horribly wrong.
It may well be worth spending a bit of money upfront on legal advice to get a key document right (be that a shareholder's agreement or your standard terms) rather than pay much more down the track if things go wrong. If you don't have much budget or cash flow is a problem, then speak with a lawyer about flexible scopes or fee arrangements rather than assuming you won't be able to afford legal advice.
What advice would you give to businesses ready to scale?
Take it steady and don't over-commit or overstretch!
What's the best thing about working in Bristol?
Having moved from Peckham in London only a couple of years' ago, I really enjoy the buzz of Bristol – with the added bonus of being near the water, which is great for the soul. I actually live in Bath, so I love the contrast between the two cities and feel like I have the best of both worlds.
How important is it for companies to get involved in local initiatives?
I think this is vital and one of the things I love about Barcan+Kirby having previously worked in much larger corporate environments. It brings many benefits, not just in terms of giving back to the local community, but also helping staff feel more fulfilled and helping develop important skills and capabilities. Overall, it makes work more meaningful all round, particularly at a time when the interaction we have with people seems to be reducing as a result of modern technology and social media. There are numerous initiatives Barcan + Kirby have been involved in over the years, from championing dementia awareness with the Bristol Dementia Action Alliance, to more recently sponsoring the Wallace & Gromit campaign as part of the Grand Appeal.
Are there any wellbeing initiatives your company promotes?
Barcan+Kirby places a huge importance on the health and happiness of staff and has a number of wellbeing initiatives in place. This includes cycle to work schemes and fruit boxes, but also other smaller, ad hoc things such as bringing in experts on health and fitness to talk to staff about how to keep healthy at work through posture and diet.
How do you keep a healthy work/life balance?
This is something that is really important to me with two small children – and one of the reasons I left London to move to the West Country. I work flexibly – with one day off and a day from home subject to client meetings. I also make sure clients are aware of my working patterns and they know I'm happy to chat out of hours or on my days off so that things keep progressing (this might well be with a child chattering in the background – but I find most clients are very understanding about this, as they are often in a similar position!)
I'm a natural early riser so often work very early in the morning, so that I can enjoy time with my children in the evenings. I'm an avid netball player, even in my advanced years, and structure my days carefully so I can make training sessions in the evenings as exercise is really important in helping me deal with the stresses of work.
Which day-to-day tasks do you least like doing?
Time recording – but I try to work on fixed fees wherever possible which most clients prefer for commercial matters.
Which day-to-day tasks do you find most rewarding?
Speaking or meeting with clients and providing more than just legal advice. I love getting to know the people and their businesses – it makes the job really worthwhile.
If you enjoyed the interview with Georgina, we also sat down with Mark Wright from Climb Online to talk what it takes to scale a business and his advice for companies starting out.