Back /
View More Articles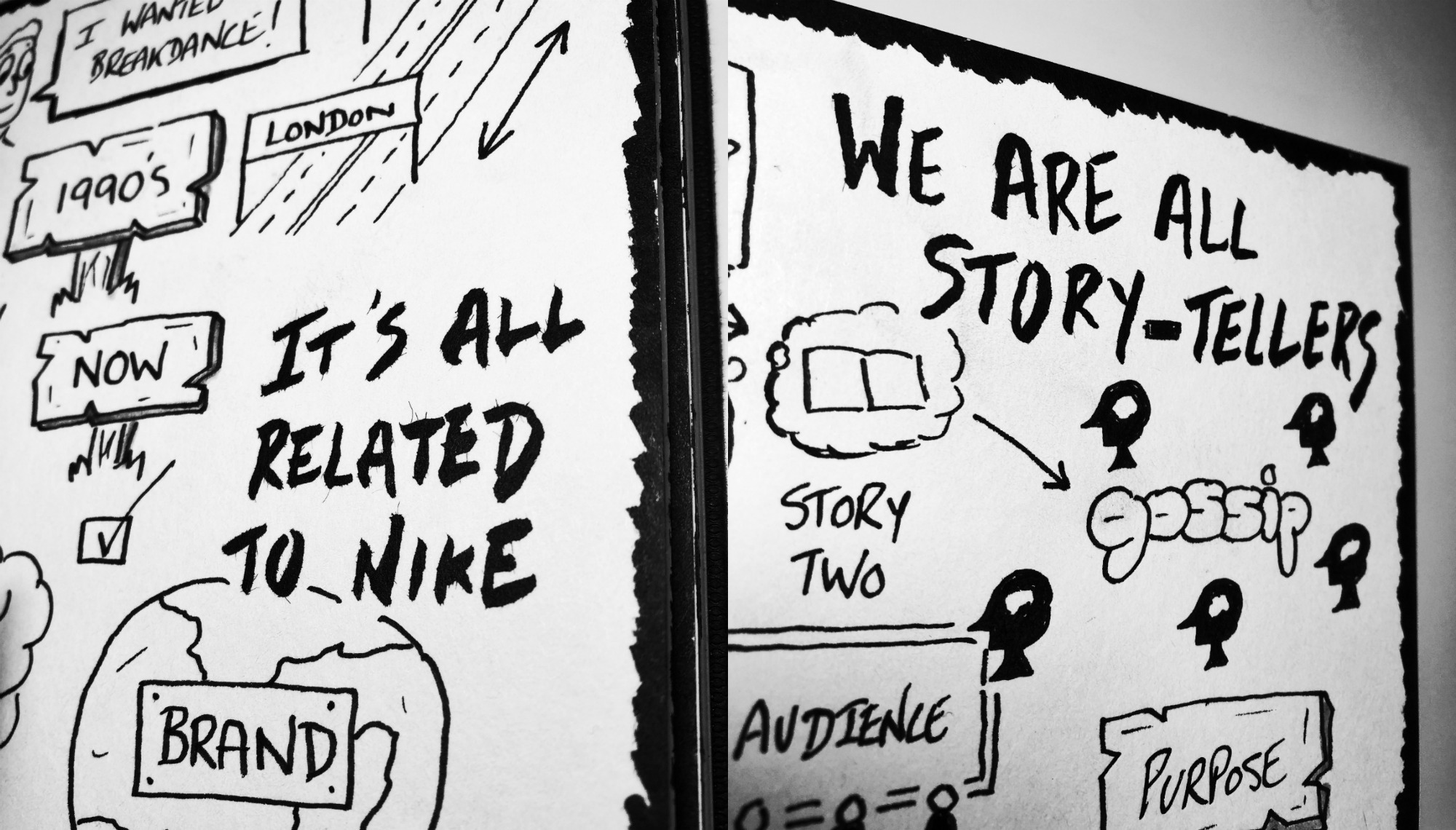 Glug Bristol discussing the importance of brand stories
Social Squad
Origin Workspace
18th Oct 2018
Last month, Glug the international network that brings creative professionals together hosted their fourth Bristol Glug event, setting stories as a running theme for the evening.
We attended the event to understand how our members and the Bristol business community can strengthen brand narrative  and work with key audiences to tell the brand story through the right channels.
Highlights are different, but the overarching narrative stays the same. – Adam Millbank, director at Jones Millbank
To get us underway, Adam Millbank, director at Jones Millbank started the evening by highlighting how brand stories come to be an integral part of the way businesses operate.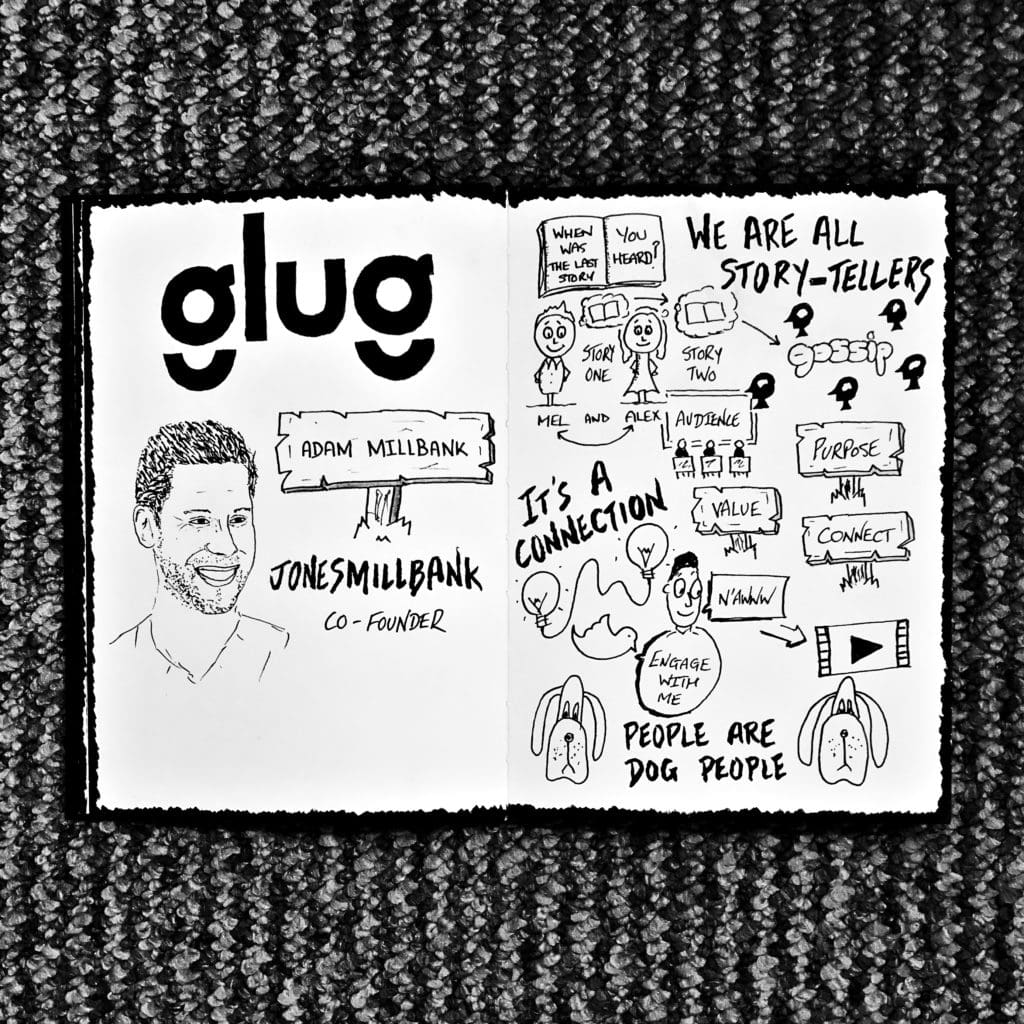 If we think about the number of brands we come into contact on a daily basis, it's not surprising that companies of all shapes and sizes are investing extra time and resource to develop robust brand narratives that can cut through the noise across multiple channels.
Through various examples, Adam advised companies to think about how stories are told in different ways to different audiences "highlights are different, but the overarching narrative stays the same".
To give an example of how brands can connect with their audiences, Adam showed a campaign from the Royal Mint to launch a new coin to celebrate the Queen's 70th wedding anniversary. Rather than talk about the Queen's marriage history, the Royal Mint wanted to connect with people around the UK and make the coin symbolic to the marriage milestone.
View the video below to see how through a simple story, the brand connected with thousands of people around the country.
The next speaker was Evva Semenowicz, strategist at Team Eleven who talked about the golden age of storytelling we are living in.
"It's not just brands that are focusing more on storytelling, our individual brand stories now have multiple platforms to be shared. As individuals we spend over 40 hours a week online, and with tech becoming an integral part of our day-to-day our analogue selves are just as fragile as our digital personalities."
After a quick break, Tusko showcased the importance of getting a story right through videos, drawing on a compelling story running through their film 'While They Watched', highlighting the extent video stories influence emotions and behaviour.
Paul Bailey approached brand story-telling from a different perspective. He started his talk by sharing his personal life story from his childhood to date and then flipping the presentation to showcase how Nike as a global brand has impacted his lifestyle choices through his life from childhood.
A brand is shaped through a series of moments we remember, which highlights the importance of getting the brand narrative right from the beginning.
Paul also showcased that people should want to be associated with your brand if they are the right audience as brands shape our individual stories.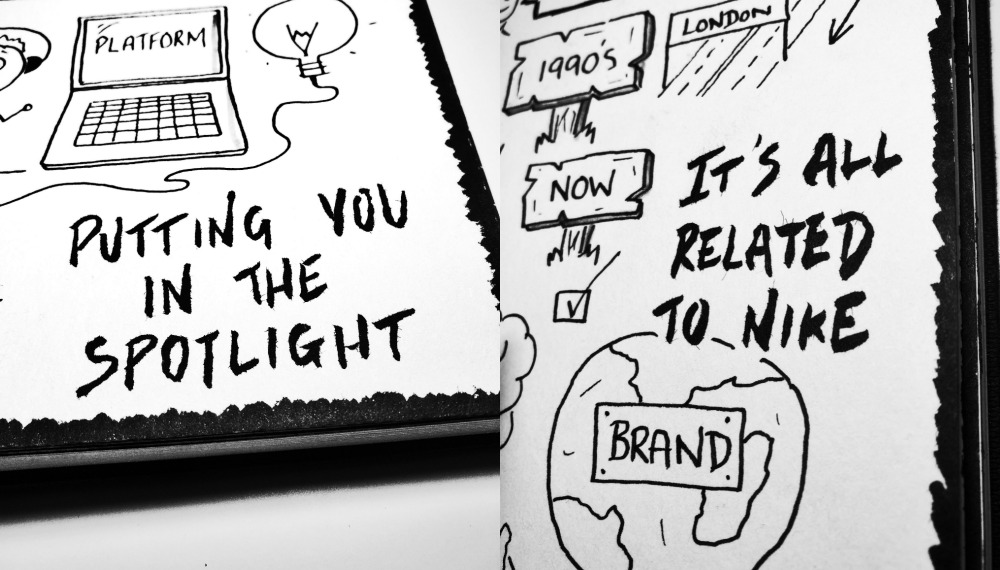 The evening drew to a close with a bit of notworking and a further discussion about the most memorable brand stories and personal memories surrounding them.
Thanks to Liam Williams for his amazing illustrations of the evening. You can find more of his work here.
If you like the sound of Glug, read our August review of the event