Back /
View More Articles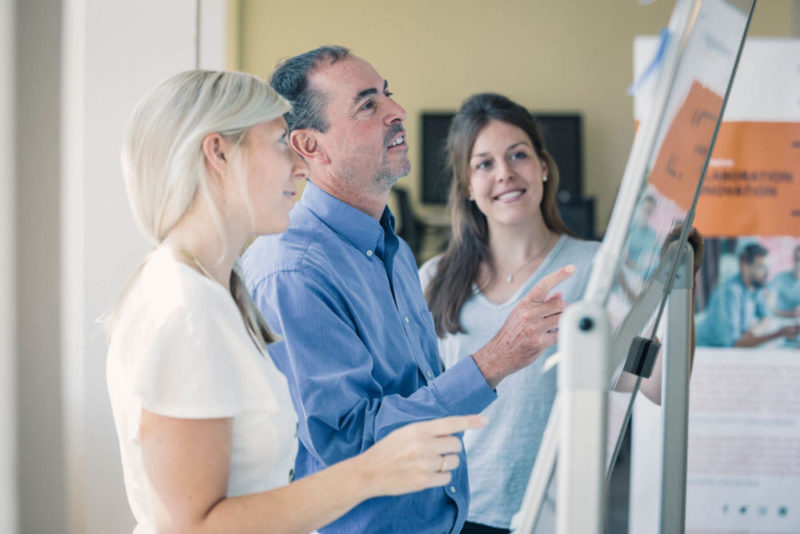 Bristol Business Networks – Supporting Women in Business
Social Squad
Origin Workspace
11th Jul 2018
Recently, we attended the incredibly inspirational Festival of Ideas which focused on the contribution women have made to Bristol over the years, and it made us think about the number of brilliant Bristol business networks there are supporting women entrepreneurs around the city today.
Looking at the history of our vibrant city and spanning almost 900 years, the Festival of Ideas showcased the changing role of women – from pin makers to police chiefs and workhouse inmates to lord mayors. We were taken on a thrilling journey demonstrating just how much of Bristol was built by women.
The event was supported by Bristol Women's Voice, a charitable organisation set up as a powerful mouthpiece for women living in Bristol. It works to increase awareness of women's rights, supports equality and brings women together to share ideas and experiences, promote campaigns and celebrate success.
Here at Origin Workspace, we are all for empowering women in business. In fact, some of the most inspiring business leaders we've met are women. And according to reports, the surge in the number of female entrepreneurs is narrowing the 'enterprise gap' between male and female business owners.
Of course, it isn't easy balancing work and life, particularly if you have kids. This got us thinking about how important it is to support women contemplating starting up on their own and to investigate what networks are out there to help female entrepreneurs thrive and succeed in modern day Bristol.
Freelance Mum is one such support network set up by broadcaster Faye Dicker to provide a platform to encourage, support and connect freelancing mums across Bristol and the South West.
The group meets twice a month where up to 40 mums (and a few dads!) gather with their babies and young children in tow to meet likeminded entrepreneurs. Each event kicks off with an icebreaker and features an inspiring, expert speaker, a freelance mum showcase and a quick-fire structured networking session.
The benefits of the network were neatly summed up by one freelancing mum when she said:
"In the months that I have been attending I feel I have built a firm network of some brilliant go to people and every session leaves me feeling inspired, supported and motivated. It's like us each having our own group of cheerleaders egging us on!"
We're also big fans of the brilliant This Mum Runs. Set up by mum of two, Mel Bound, who in 2014, was stressed with her demanding job and long commute, put out a desperate shout out for a running buddy on Facebook. From that one FB post, 75 mums turned up to run with her. The following week, hundreds more came and This Mum Runs was born.
Today, This Mum Runs is a multi-faced community, comprising of mums located in Bristol, Bath and London, offering hundreds of free runs a month, a growing programme of coaching and courses, a specially trained team of coaches (Run Makers) and a stylish range of running gear for mums and kids.
It has become a great business, given Mel a great new, full-time job and demonstrates quite aptly how important it is to be active, stay healthy and to get out there and meet other likeminded individuals, which is so important for your physical health as well as your mental wellbeing.
Another great group we've just come across is Women Mean Biz which provides professional networking opportunities for women in business.
It's an established network of businesswomen and entrepreneurs working in a range of businesses from start-ups to established companies and large corporations. The only qualification you need to join is the desire to be successful in your business.
Each group meets once a month for a two-hour session over lunch. Attendees are given the opportunity to swap and share ideas, gain new contacts, build alliances and partnerships and get the support they need to drive their business forward.
All members are automatically included in the WMB online business community and get their own profile page. And you also get the chance to take part in expert-led training sessions and seminars, many of which are included in the membership fee.
At Origin Workspace, we are firm believers in the power of networking. That's why we have put together our own packed schedule of regular events that are open to everyone with an interest in growing their business and networking with people on the same wavelength. Whether you are a man or a woman, if you want to grow your business, you are very welcome!
Details of all our networking sessions, upcoming talks and seminars can be found on our events page, and to get a feel for what it's like follow @Origin_Workspaceon social.