Back /
View More Articles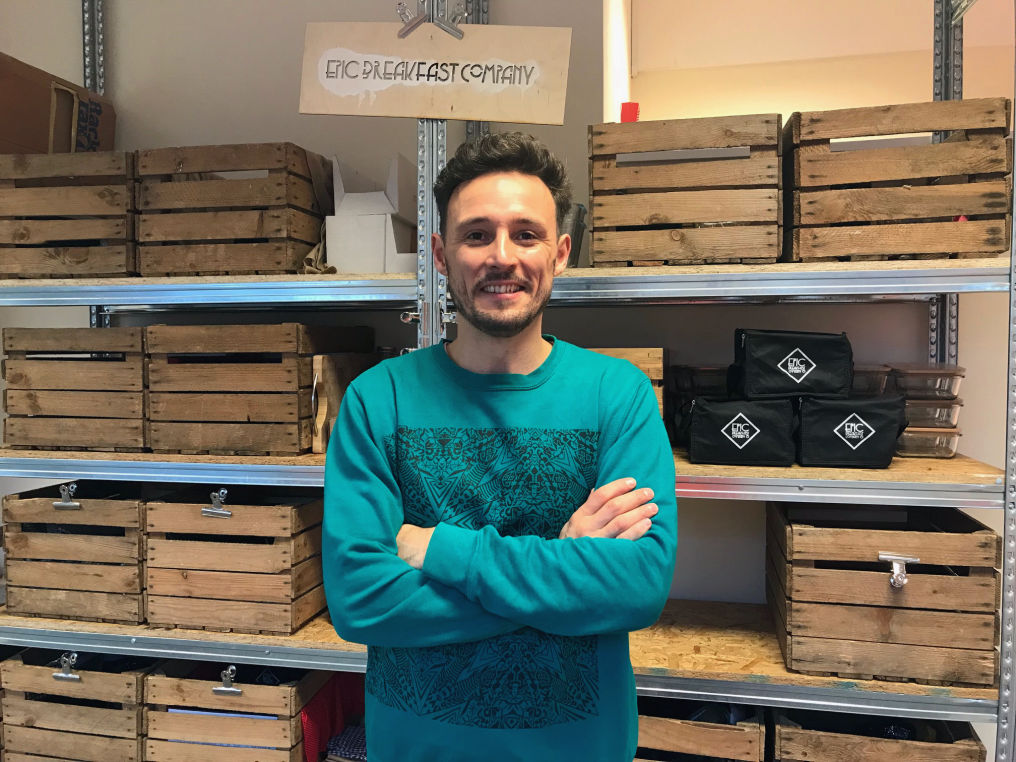 Origin Startup interview: Epic Breakfast Company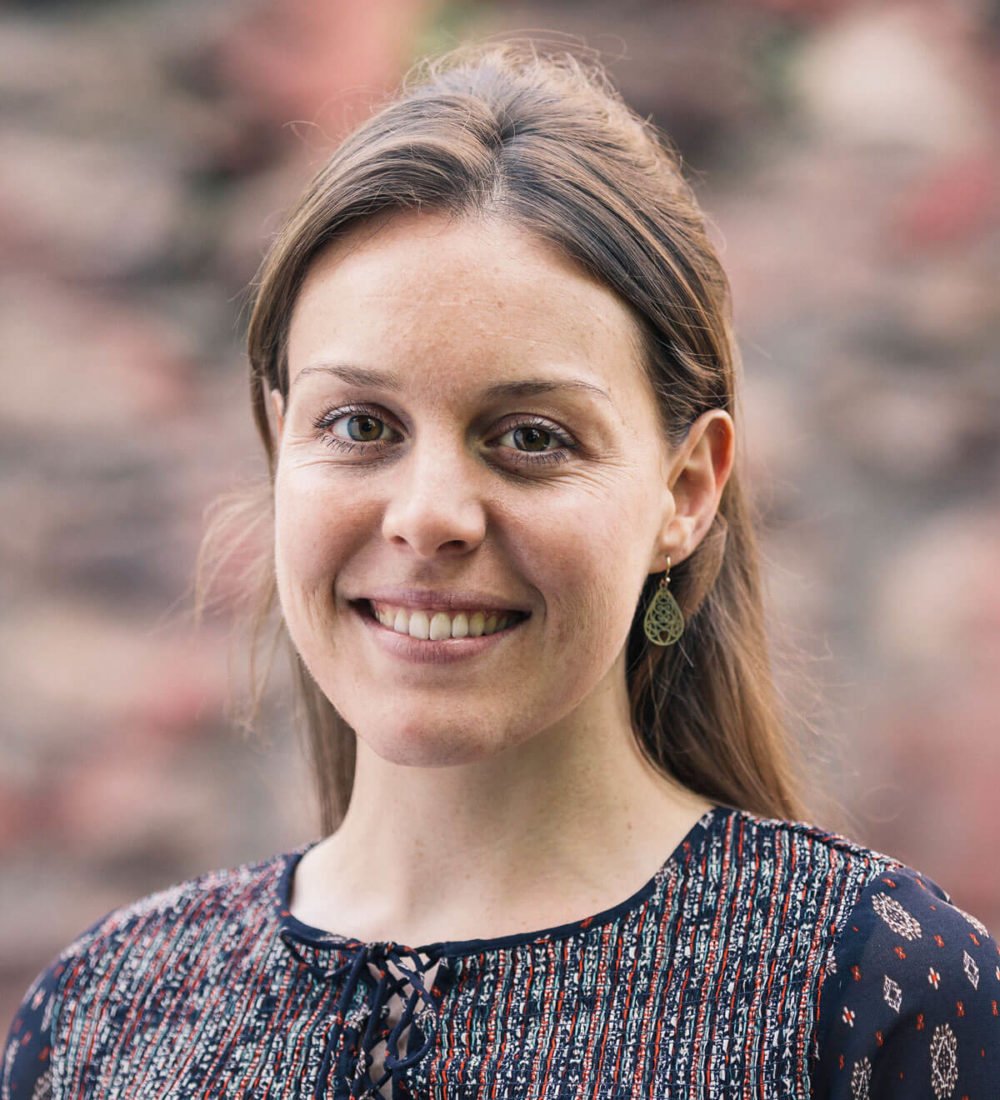 Joanne Lunt
Community Host
30th Jan 2019
Ollie Edwards came to us at Origin Startup with a great idea, but that was all it was – an idea. Recognising the importance of starting the day with the right nutrition, he wanted to provide a service that would deliver a truly epic breakfast, straight to your door. After applying for the Origin Workspace Start-up programme in 2018, Ollie turned that idea into a reality.
His Bristol-based company, Epic Breakfast, now delivers all the ingredients you need to start the day in tasty and nutritious style, with high quality ingredients, sourced locally and plastic-free packaging. And because Ollie believes that starting the day with a nourishing meal is important for everyone, 50p of every box delivered goes towards supporting a breakfast club at a local school.
Mentoring created a level of accountability on a week-to-week basis that I felt I needed as I took this big old step into starting my own business. Weekly meetings provided a level of structure that kept me focused on the targets I set myself.
We caught up with Ollie to find out more about the challenge and adventure of ditching the day job to follow his dream.
What drew you to the Origin Startup package?
When I saw an ad for Origin Startup, the business was just an idea that had been brewing for a while. The part that appealed to me the most was the mentoring element. At that stage I was teaching, and had been for 5 years. I'd been a mentor to student teachers on an accelerated graduate programme for two years and was well aware of the impact that being a mentor had on their development, as they stepped into the classroom with only a modicum of preparation.
Mentoring created a level of accountability on a week-to-week basis that I felt I needed as I took this big old step into starting my own business. Weekly meetings provided a level of structure that kept me focused on the targets I set myself.
Secondly, the initial meeting with Rob and Charlie, where I pitched my idea and presented my business plan didn't feel like an interview. I didn't have anything to lose, and I left feeling comfortable with the individuals that would be supporting me. Their positive (and some critical) feedback felt suitably pitched to give me the confidence to pursue the relationship further.
What has been the biggest challenge you've faced since beginning this journey?
One of the trickiest things has probably been readjusting my lifestyle in leaving a well-paid salary! I haven't been on holiday in 2 years, and I love food, so I've had to scale back on eating out considerably, making it more of an occasional treat.
What's been your biggest success since you've joined the Origin Startup package?
As a teacher, I doled out feedback to students on an ongoing basis, as well as receiving it as part of my own development. So making sure that I'm tuned into customer feedback is really central to the product and company development, which I do both personally as I collect the empty food boxes as well as systematically on Trustpilot.

View this post on Instagram
The response is overwhelmingly positive, mainly focusing on the quality of the food as well as the attention to detail. These are the fundamentals for me, and it's reassuring to get that much positive feedback. It keeps me going, even through days of self-doubt, knowing that the product is a good one.
Has the Origin Startup package made you rethink any aspect of your plans?
The weekly meetings provided a time to reflect strategically, as well as talking through operational aspects, and so each week the longer-term plan is refined and tuned. I've been made to reflect continuously, and I'm also open to pivot into different directions, should those paths seem right.
How have you found working with the Origin team?
Rob, my mentor, is a legend. He's not just focused, on-point, and critical but also very positive in meetings, and day-to-day he is always asking about details and for updates, even though I know he's got a ton of other stuff to do. I feel super well supported.
Being based in the building means there are lots of day-to-day opportunities to support each other. Charlie is also always super friendly and helpful with finance and accounting questions. Emma from Where The Wild Is helped me put a load of flyers through doors in her area, and has used her marketing experience to help me out regularly. Appeal Digital are based on the same floor as me, and have always been happy to cast an eye over a problem I've had with the website, especially as I was making decisions about planning and design. And then Francis popped me a really lovely email when I was feeling a bit gloomy!
What advice would you give to any business thinking of joining Origin Startup package?
Come and take a tour, meet folks in the building and the Origin Workspace team! See if it feels right for you… it did for me.
Origin Workspace is again on the lookout for six lucky Bristol-based entrepreneurs or small businesses, who will each be provided with £18,000-worth of dedicated mentoring, office space, training and networking opportunities to turn their business dreams into a reality. Hopeful applicants can sign up to pitch sessions taking place throughout February.