Back /
View More Articles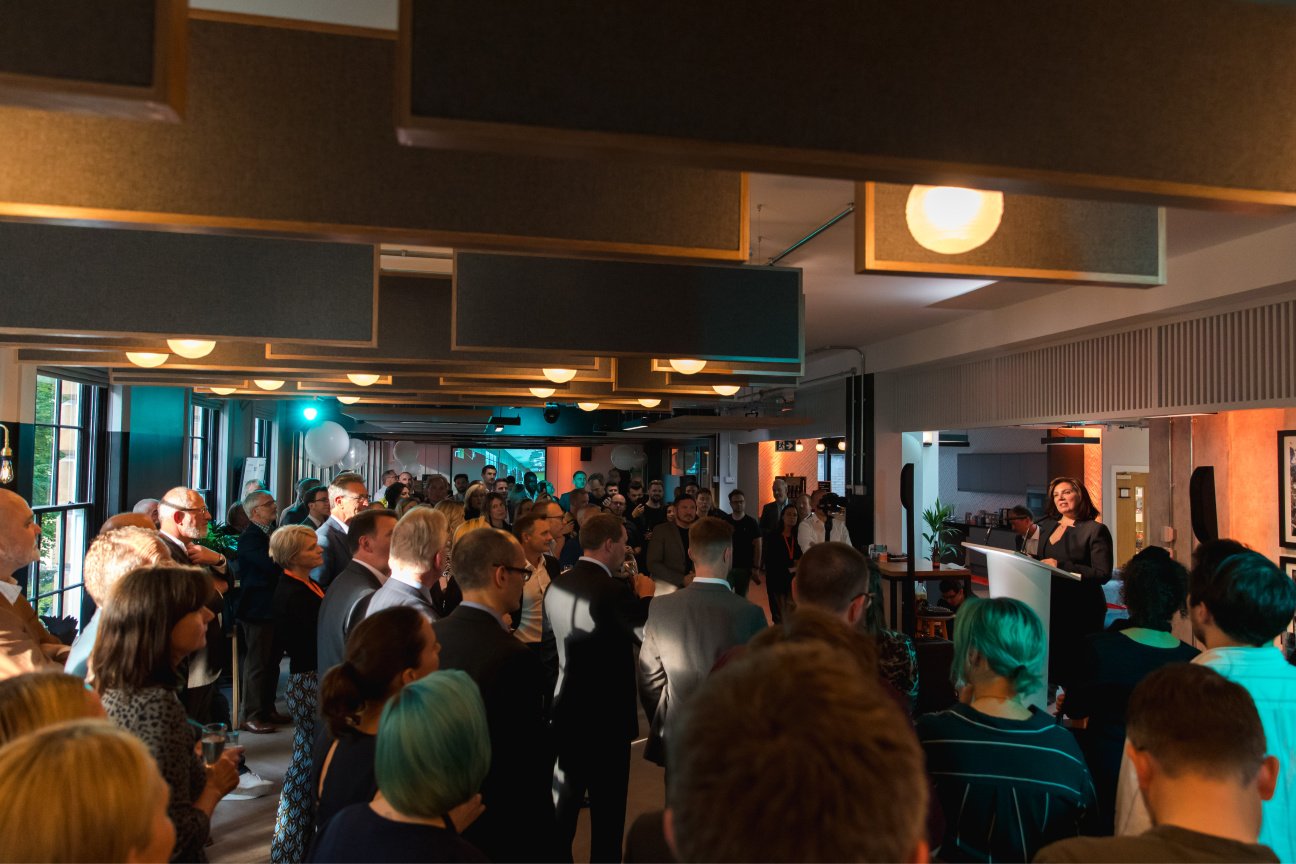 Why our Bristol event space works for every occasion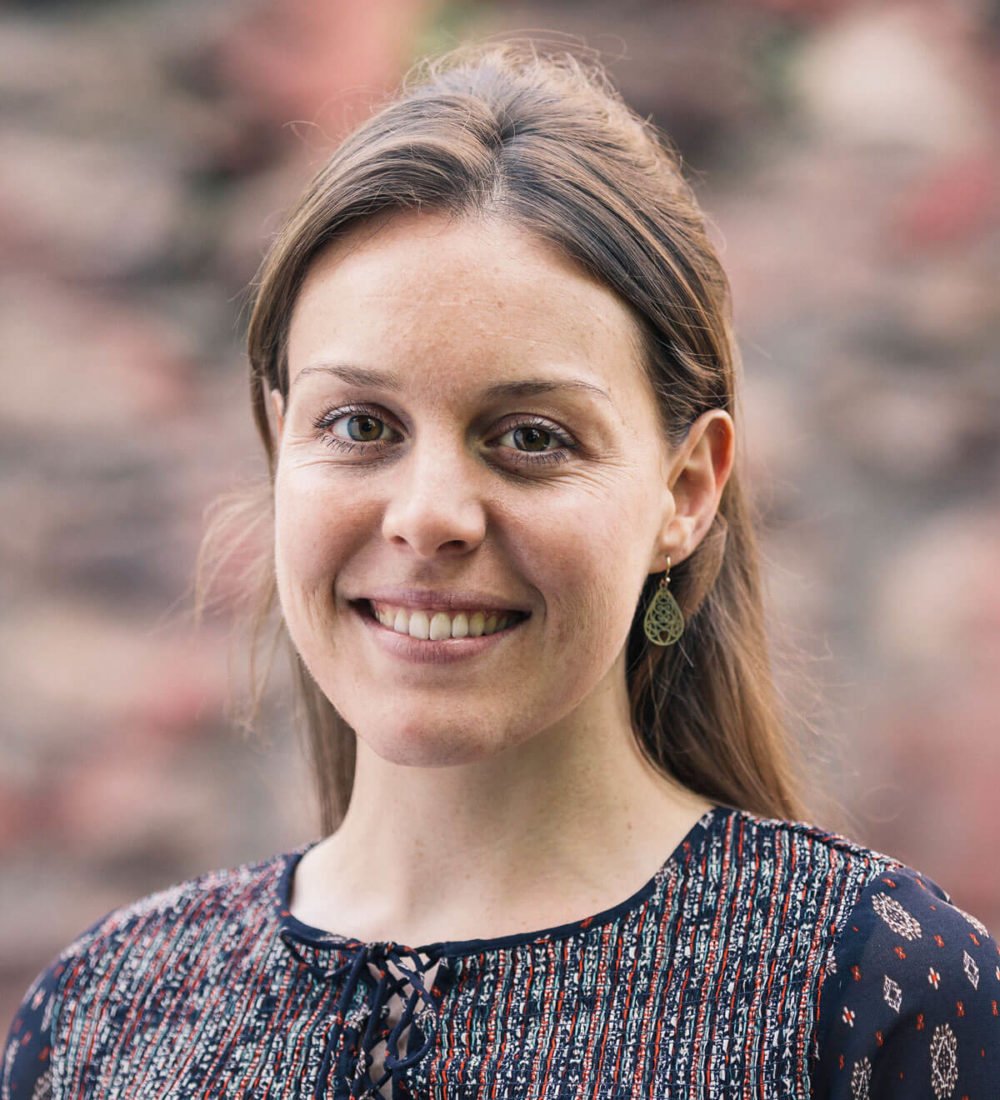 Joanne Lunt
Community Host
30th Aug 2019
When we designed Origin Workspace, we knew that we wanted to make it work on many levels for different people and businesses. At the heart of that concept was deciding what event and meeting spaces to offer, and how to integrate them into the building.
Now that phase one of the building work is complete and we can put our Bristol event space into practice, we're really proud with how it has turned out. One of the biggest objectives was to offer real flexibility, with a range of different sizes and style spaces that can work for endless occasions. Not only that, we were keen to provide flexibility when booking, so our spaces can be booked by the hour, for half a day or a full day – and they're available in the evenings and at weekends.
Parties, events, meetings and more…
In our first few months of business, our event spaces have been well tested, with a range of companies, groups and event organisers coming in to use them. Before opening the events to for public use, we put it to the test by hosting our very own launch party in May. After many months of building work, it was fantastic to see so many people enjoying the space, and it confirmed that we had created just the right atmosphere for relaxed and stylish business events.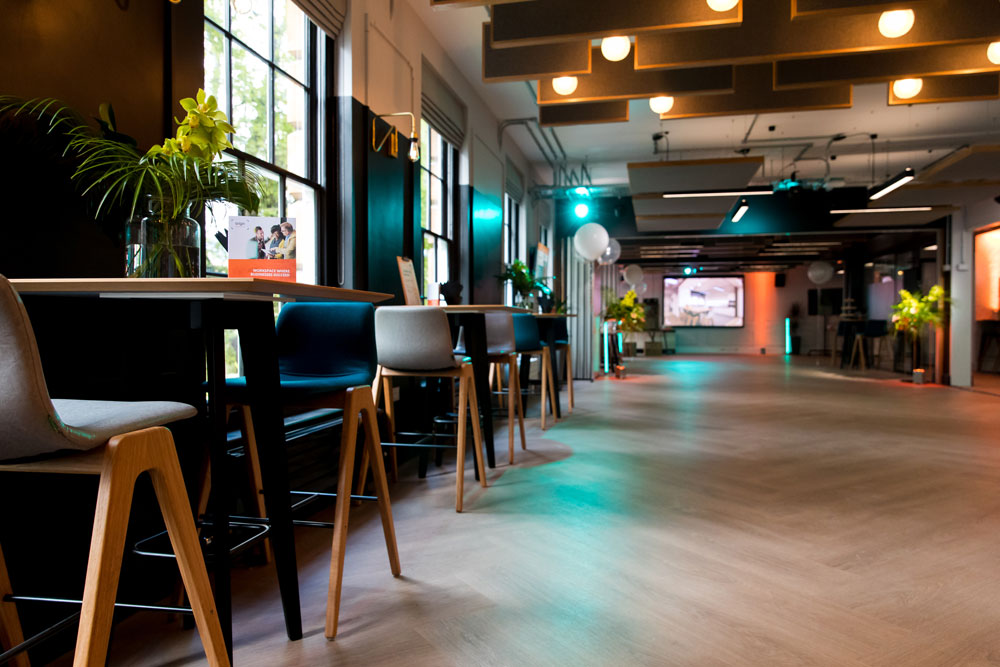 In June, Origin Workspace was one of the main locations for Social Media Week Bristol, playing host to many talks and seminars, which caused a real buzz in our conference space and put our AV technology to the test.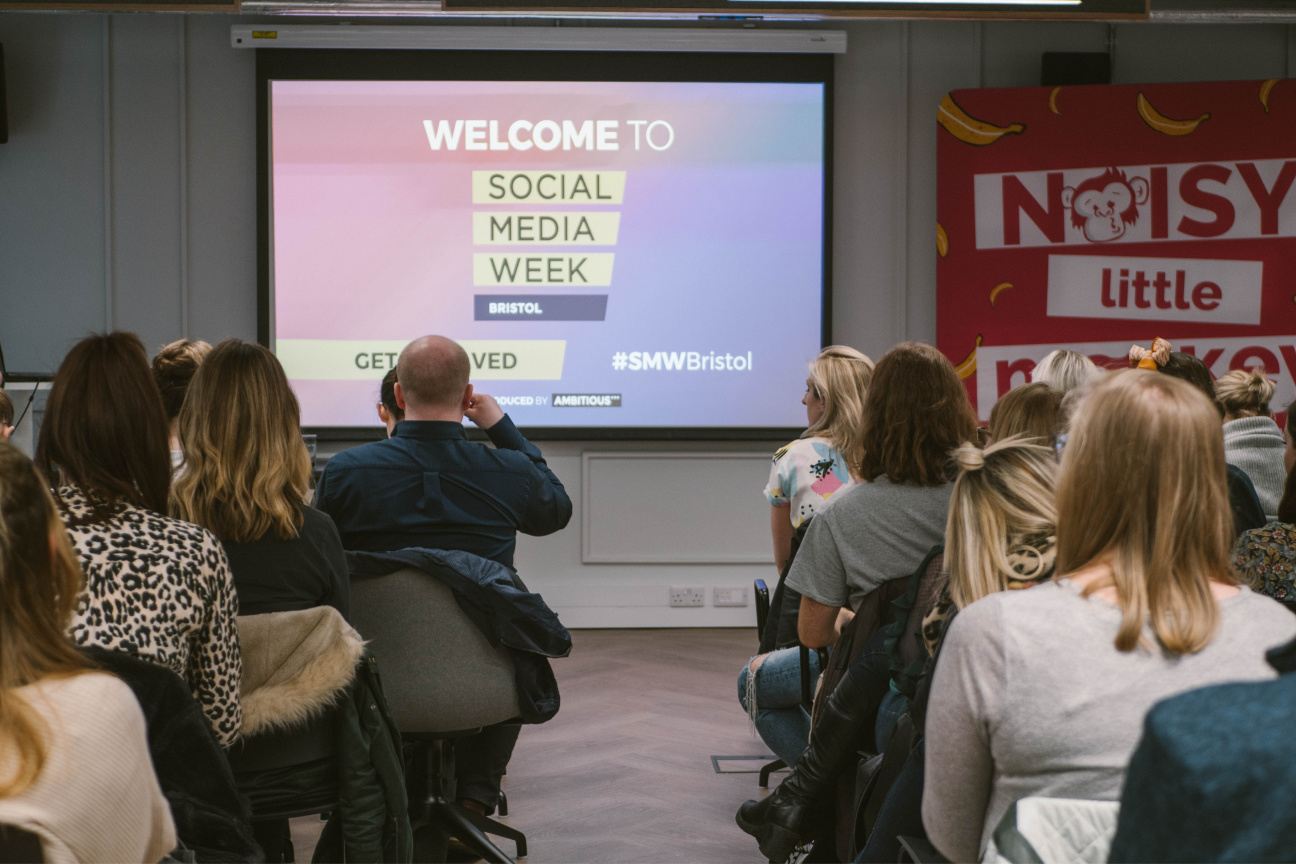 Our busy events programme is another integral part of our offering, and the event and meeting spaces allow us to host a range of opportunities to network, socialise – and even exercise! Some of the smaller meetings rooms have even been booked by a company doing a corporate photoshoot.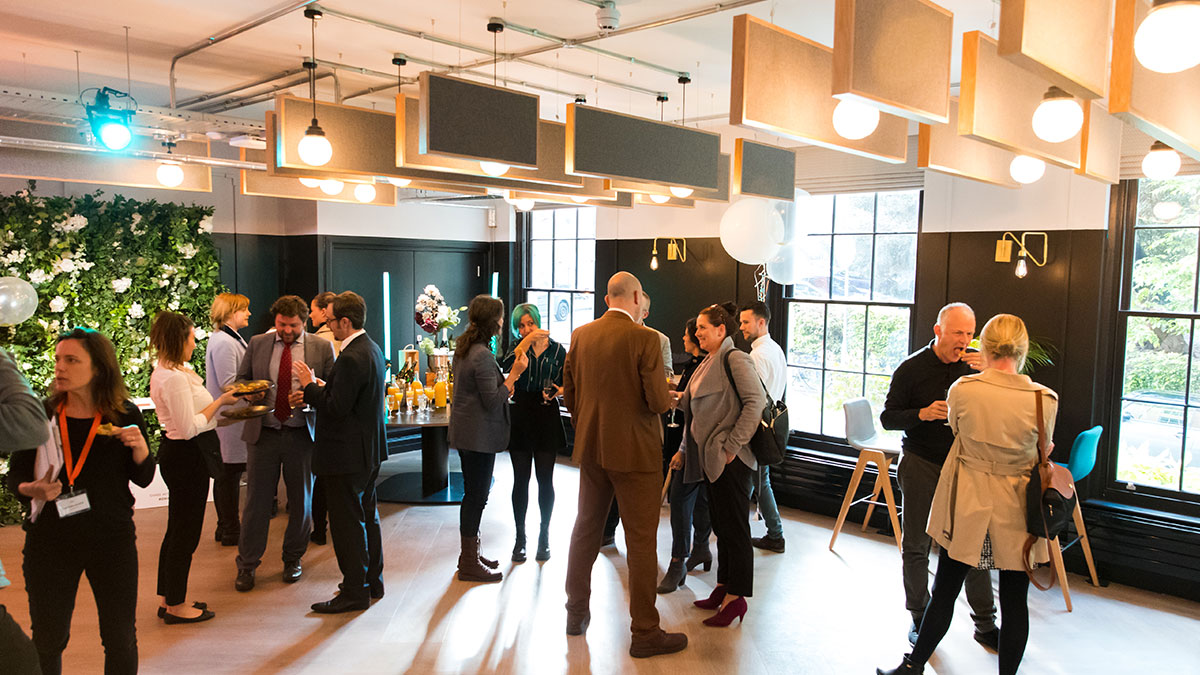 Bristol Business Brainstorm is a new monthly event we're here at Origin Workspace. Organiser Jason Nichols says he's won over by the versatility of the space.
I'm really looking forward to holding the brainstorming sessions at Origin Workspace," he says. "The lounge area creates a more relaxed and informal space, which is ideal for brainstorming and bouncing ideas off each other. Where we need a more formal setting, for a workshop for example, the presentation space provides a variety of seating arrangements and all the AV equipment we need.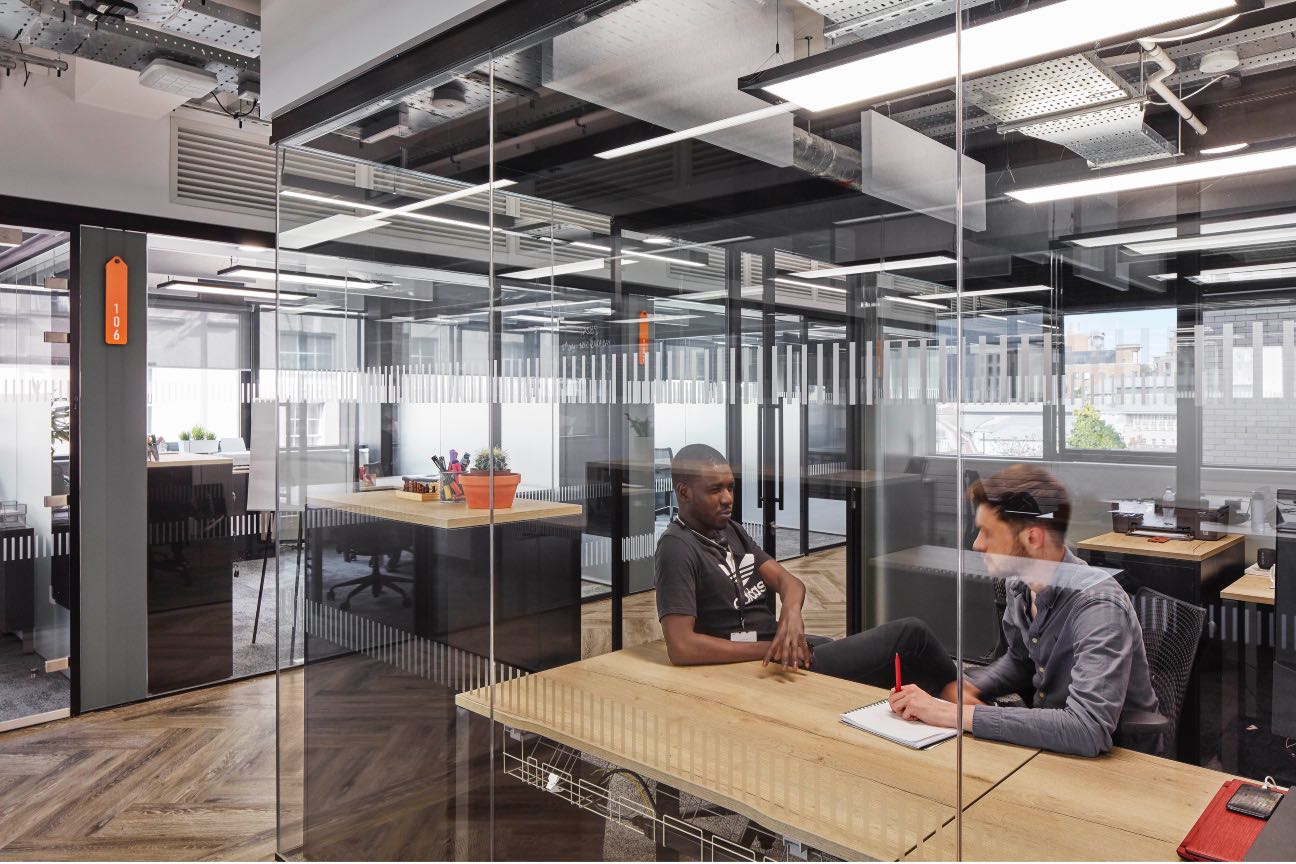 Meeting spaces at Origin Workspace
Find out more about our meeting spaces available to members and non-members below – depending on the space, they come equipped with state-of-the-art Sharp AV technology, which includes a Big Pad Pro, huddle pads, touch screen whiteboards and conference calling. And if it's an old-school flip-chart you need, we've got that covered too.
All rooms include refreshments and delegate stationary, and if you need catering we're on hand to help out. 
Presentation space – can accommodate from 20 to 60 people in many layouts and styles including boardroom, theatre and classroom.
Large Event Space– a stylish and flexible space for up to 110 people.
Small meeting rooms– great for groups of 4-6 and available from £30 per hour or on half or full day rates.
Medium meeting rooms– for groups of 8-10, these rooms provide the perfect meeting space. From £45 per hour or on half or full day rates.
Large meeting rooms– our high spec boardrooms are ideal for large groups and start at £60 per hour.
Because our coworking space is located right by the Clifton Triangle, our meeting room spaces get used by local business owners who need a professional environment to hold board meetings, team brainstorms or just a space to hold recruitment interviews.
Looking for something else? Whether you're planning to host an away day, need multiple spaces for a conference or have another idea, we're always happy to put together bespoke packages to suit the occasion. Just get in touch to have a chat about what we can offer.