Back /
View More Articles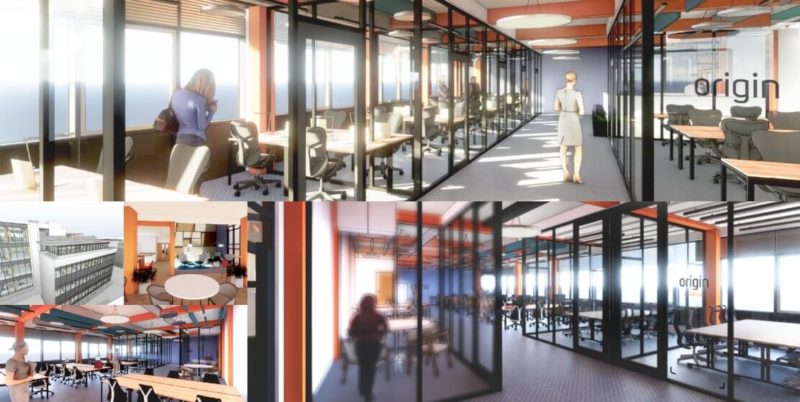 Suppliers confirmed to work on 42,000 sq. ft office space in Clifton Bristol
Social Squad
Origin Workspace
4th May 2018
We're 100% committed to developing the very best flexible, distinctive and practical co-working space for freelancers, entrepreneurs, start-up businesses and scale-ups to thrive, connect and collaborate. Origin Workspace office space in Clifton Bristol is undergoing a huge renovation project, and we firmly believe that to be the best, we need to work with the best suppliers around to deliver our goal of creating an innovative, aspirational workspace where ambitious businesses want to be.
That's why we're working with some of the best property, construction and project management names in the business. And as a proud member of the Bristol business community, we're paying it forward and keeping it local.
Multi award-winning, Bristol-based architecture and building consultancy practice, AHR has been instrumental in helping to get our development off the ground, providing expert architectural insight.
Bristol's Hydrock is providing specialist engineering design consultancy while fellow Bristol firm, 21st CBS is looking after all the electrical rewiring and installations as well as the ongoing maintenance of our landmark city centre building.
We're also being supported by Bristol project management firm, J4 Projects which is managing the development from start to finish, from project kick-off, involving strip-out, refurbishment, roof terrace extension, new curtain walling and full fit-out, right through to occupation in early 2019.
Leading South West health and safety consultancy, Chase Consulting has been appointed to look after all aspects of health and safety as our project gets fully underway and Bristol construction consultancy, Fulkers is providing its expert building surveying services.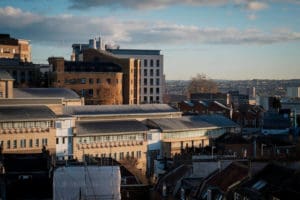 Our vision is simple – to be Bristol's best, most engaged, progressive and active business community for growing, ambitious businesses. And to achieve this, we're passionate about harnessing the power of our local community in Bristol and the South West. Once the space is open, it will be offering over 400 desks and will operate a membership-based model, individuals and businesses will be able to choose from lounge membership, co-working (including hot desking and dedicated desks) and private office space.
Right at the outset, we decided to partner with local businesses that shared our ethos and values and we are thrilled with the work our strategic partners have so far delivered.
Origin Workspace will be housed in a landmark local building that's currently receiving an £8 million renovation. Investment has been made in a wellness space offering a gym and studio and a roof terrace with sweeping views of central and south Bristol. The fit will consist of ergonomically friendly workstations and a commitment has been given to natural ventilation. Originally constructed in the 1970s, the renovation continues outside with curtain walling to help the building blend in with conservation area in which it is located.
These are exciting times and we can't wait to launch a cutting edge collaborative workspace that the Bristol entrepreneurial and wider business community can be proud of. Roll on next year! Bridging the business community gap between Filton in the North of the city and Temple Quarter, Origin Workspace will create a backbone for a third business hub in Bristol, located just off the Clifton Triangle on Park Street and near to Bristol University.
If you are a business owner or a budding entrepreneur, join our community at one of our business networking events, or if you have a startup business idea in mind, we have developed an Origin Startup package to offer local entrepreneurs the support they need to grow.